5T RGV Transfer Conveyor Trolley Automated For Aluminum Coil
March 14, 2022
In January 2022, Hangzhou customer ordered 3 sets RGV rail transfer conveyer trolleys. It took one and a half months from customer consultation to project signing. The project installation was located in Dongguan City, Guangdong Province. The use scene of the pallet conveying system in this project is the production workshop of hardware products, pallets The conveying system conveys the product aluminum coil.
According to the use of the workshop, we have designed a sliding line power supply and recommended it to customers, with a roller conveyor system and automation. At present, the project has been sent to the installation site for installation.
The main business of the cooperative unit is to customize automated three-dimensional warehouse solutions to solve warehousing problems. The equipment used before is imported equipment. This cooperation is also after a long-term inspection of our company, and the customer has to become a long-term agent of RGV.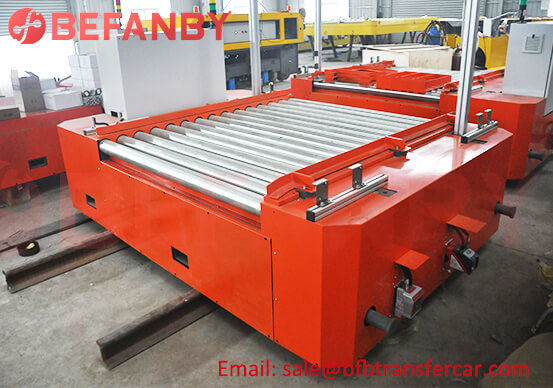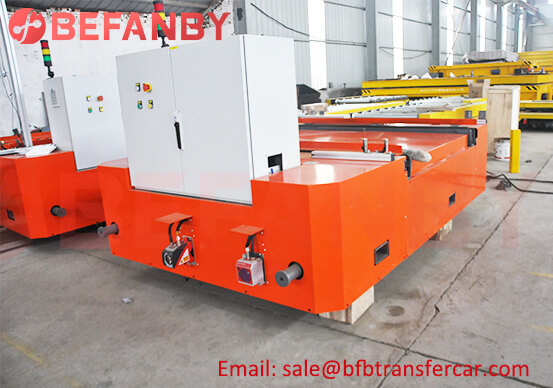 Technical Parameter
Model: KPC
Capacity: 5T
Power: Sliding line
Table Size: 2500*1300
Conveyor Mode: Chain and Roller Conveying
Operation Ways: Wireless control + Plc control
Rail Type: P18
Befanby can customized different type transfer cart on demand, welcome to contact us for more material handling solution.