4T Automatic Lifting RGV Rail Guided Trolley For Material Transfer
June 11, 2022
Our customer purchased 2 sets automatic rgv from us for production line material handling, which is a good choice for unmanned operation. The customer is committed to making the workshop an unmanned automation workshop.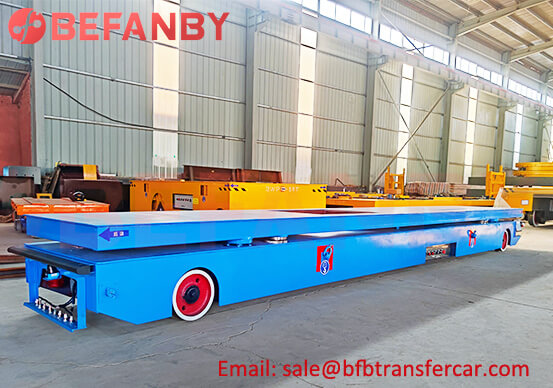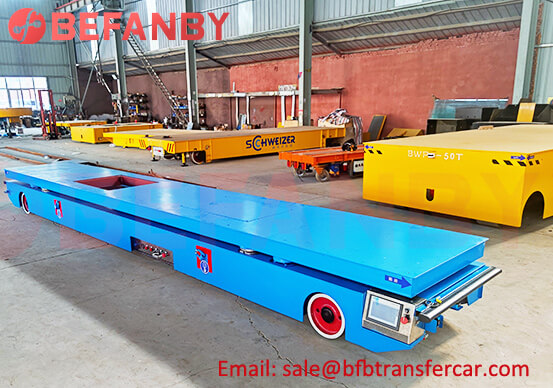 But there are too many people can not learn the rgv rail guided trolley well now,We made the following brief summary.
About the Advantage Of RGV
The workshop cargo handling robot is used in the industrial automation scene, and the material handling work is especially suitable for the work scene that needs to use the automatic loading and unloading of materials. The loading and unloading stations can be set according to the user's needs, without additional manpower input, and the entire transportation process is fully automated.
Cooperating with the self-developed visual navigation system, the workshop cargo handling robot can realize the docking with the automatic assembly line and the roller conveyor line in a small space, and complete the flexible material transportation. Roller-type handling robots are widely used in the field of factory logistics automation transportation, supporting the transportation of various materials, such as tray-type materials and carton-type materials, and improving the efficiency of material handling in the workshop.
The cargo handling robot in the workshop can set the loading and unloading station according to the needs of users. The roadway width required by the non-workshop cargo handling robot is narrower than that of traditional forklifts, which is the link that connects many processes together in the process flow. As far as the workshop cargo handling robot is concerned, it can also accurately load and unload goods from conveyor belts and other mobile devices; in addition, the workshop cargo handling robot system can also work in an environment where personnel are inconvenient to enter, and realize long-distance transportation.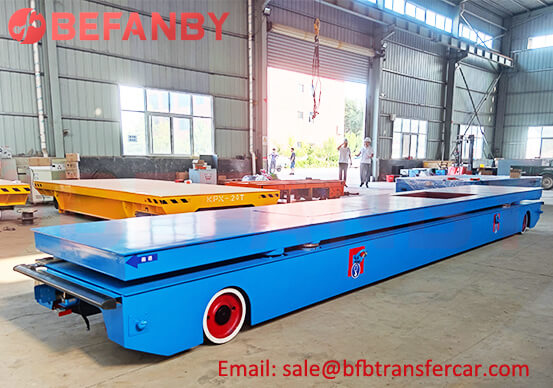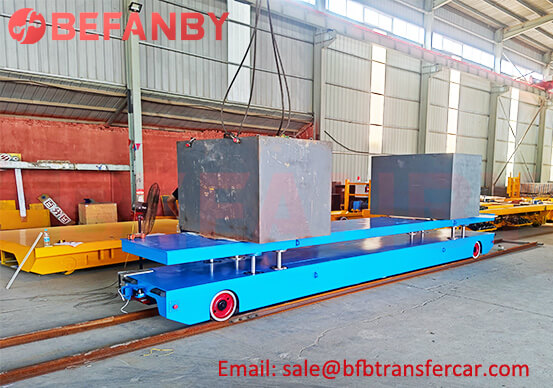 Technical Parameter Of The RGV Rail Guided Trolley
1. Model: RGV
2. Capacity: 4T
3. Power: Battery Powered
4. Table Size: 7000*1200*720mm
5. Lifting Height: 500mm
6. Running Speed: 0-15m/min
7. Feature: Automatic Control to forward and stop by plc programmed
8. Rails: P18
Video Showing
BEFANBY can customized different type transfer cart on demand.
The above is for reference only, all are customized on demand.
just one minutes to send inquiry to us, BEFANBY has help you well to get your economic handling solution and quotation despite whether further cooperation or not.