300 Ton Load Railway Transfer Trolley Electric Tow Tractor For Towing Locomotive On Rails And Road
July 07, 2020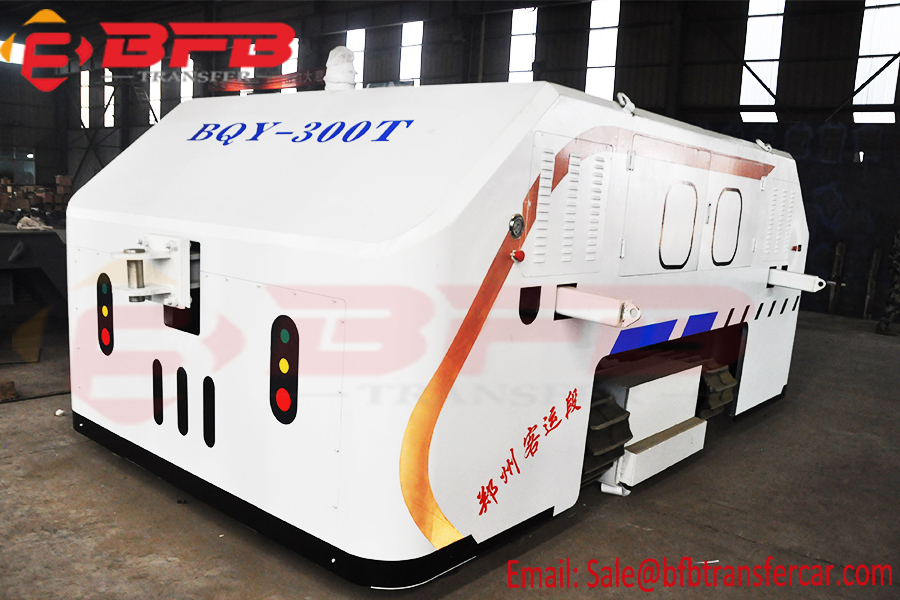 Rail tractors are mostly used in train maintenance plants to tow multiple trains under maintenance. Their tractive force can reach 500 tons. The train tractor has various functions such as steering and turning. It can run on cement ground or rotate by itself. Towing trains on multiple tracks, the train tractor improves the efficiency of the entire maintenance process.
The transfer trolley electric tow tractor is required 300 tons pulling capacity, which will be used for locomotive traction. As per our customers' requirement, the wheel should be crawler type when the electric tow tractor run on the concrete floor. The railway wheel will be automatedly exchanged when the railway transfer trolley run on the steel rails by hydraulic lifting system.
All our railway transfer trolley are customized for different working site, our engineer can provide different handling solutions as per the different customers' requirement.
Technical Parameter of the railway transfer trolley electric tow tractor.
1. Model: BQY
2. Power: Battery Powered
3. Capacity: 300T
4. Table Size: 4300*2450*1435
5. Wheel Type: Rail Type with flange and Crawler type
6. Running Speed: 0-50m/min
7. Turning: pivot steering
8. Operation Type: Hand Pendant + Remote Control
9. Color: White, customized color.
10. Warranty: 2 years