15 Ton Railway Transfer Cart Traverse Moved On Pit For PC Artifacts Transportation
July 04, 2020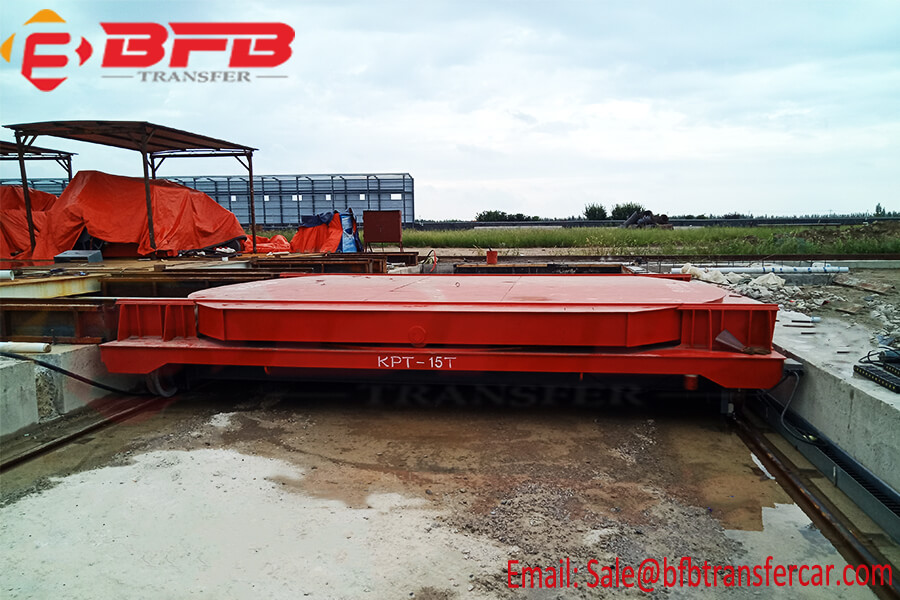 The second order from our customer, they purchase 2 sets 15 ton railway transfer carts this time for their second new PC production line, the transfer cart was applied for ferry, and the table is flush with the floor. The cable is placed on one side of the cart closed to the walls. And in order to protect the cable, the cable chain was installed.
Description of the 15 ton railway transfer cart:
1. Technical parameters such as load capacity, table size, inner rail distance, etc. can be designed and manufactured according to user needs.
2. Optional automatic stop and limit limit device when meeting people.
3. Optional on-board operation, fixed point operation, wireless remote control, etc.
4. Optional mid-point power supply and two-end power supply.
5. Optional domestic appliances or imported appliances.
6. Optional requirements for high temperature occasions.
7. Optional inverter stepless speed regulation.
Technical Parameter of the 15 Ton Railway Transfer Cart:
1. Model: KPT
2. Power: Cable Power
3. Capacity: 15 Ton
4. Table Size: 4000*5000*800mm
5. Running Speed: 0-20m/min
6. Running Distance: 27m
7. Wheel Diameter: 350mm
8. Rail Type: P24 Rails
9. Color: Red, customized color
10. Safe Device: Sound And Light Alarm, E-Stop, Dead man stop. Buffer, etc.
11. Control: Hand Pendant + Remote Control