30 Tons Motorised Trolley With Track System For Ship Body Transfer
March 17, 2020
4 sets 30 tons motorised trolley were delivered to Jiangsu province for ship body handling, running distance is 150m, they required every two motorised trolley need move synchronously by one remote control. Due to transfer the ship body, the curtain was installed on the side of electrical appliance box to prevent the water.
Technical Parameter
Model: KPJ
Power: Cable Reel
Capacity: 30 tons
Table Size: 4000*2000*750mm
Rail Type: P43
Operation: Hand Pendant + Remote Control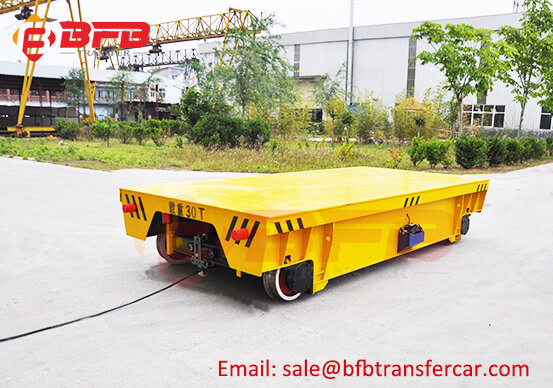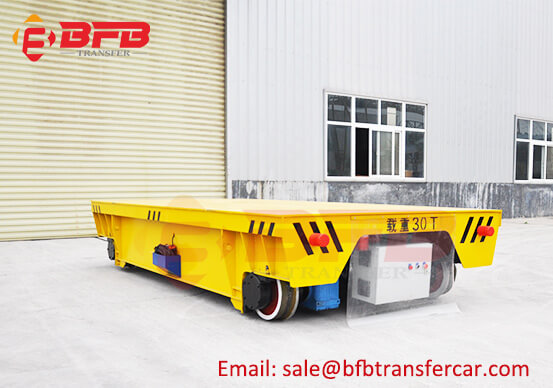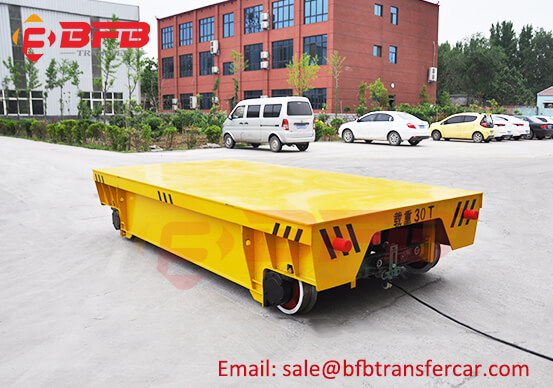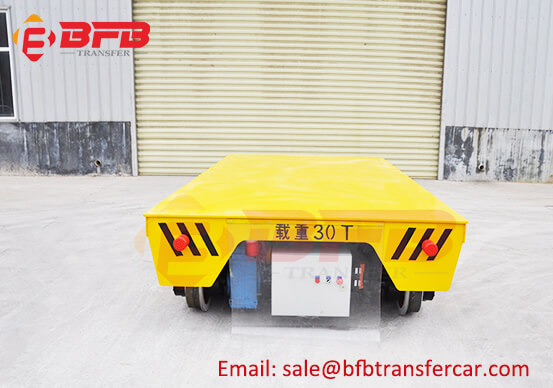 The main feature of the cable reel motorised trolley is that the cable reel realizes the winding and unwinding of the cable to reduce the abrasion of the cable, so that the cable does not directly rub on the ground, so as to improve the service life of the motorised trolley. It is mainly used for transportation within 200 meters. It can be equipped with a wire arranging device to arrange the cables on the reel in an orderly manner to avoid excessively long winding and breaking of the cables.
The main business scope of our client company includes: general cargo transportation along the domestic coast and the middle and lower reaches of the Yangtze River (operating only after obtaining a permit); management of ships, machinery and maritime affairs (operating only after obtaining a permit); ship construction, repair and maintenance (Operation is only possible after obtaining a license); ship sales and leasing; ship agency; network information technology services.
Welcome to contact us for more material handling solutions.