2T Robot Handling Flat Cart On Rails For Greenhouse
August 17, 2020
With the market demand, electric flat carts have been quietly applied to all walks of life. Recently, our customers consulted to introduce electric flat carts into vegetable greenhouses, which are mainly used to cooperate with robots for sowing operations. The intelligent robot arm provided by the customer is installed on the electric rail transfer carts, and the cart walks along the track to automatically plant each vegetable field. Equipped with PLC automatic control to accurately dock each workpiece. With the introduction of intelligent automation, planting vegetables can greatly replace manual management and improve work efficiency.
After detailed communication, we finally provided the customer with a satisfactory handling plan and signed the order successfully.
Technical Parameter:
1. Model: KPT
2. Capacity: 2T
3. Power: Cable Powered
4. Table Size: 1800*830*500mm
5. Operation: Hand Pendant + Remote Control
6. Customization: PLC Control, Automated Stop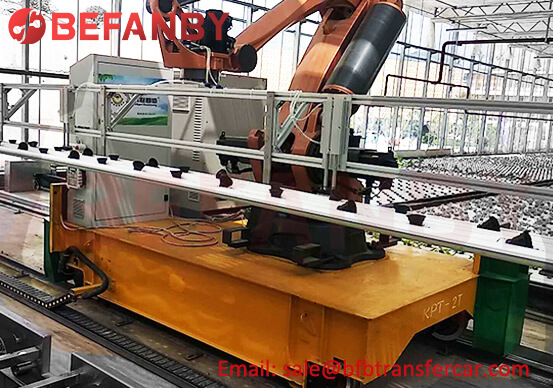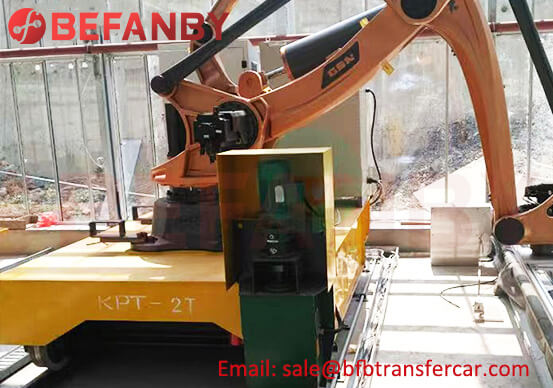 BEFANBY can customized different type transfer cart on demand, welcome to contact us for more material handling solution.