20T Battery Operated Load Transfer Trolley Rail Turntable 25 Tons
June 02, 2022
10 sets 25 tons rail turntable and 2 sets 20t battery operated load transfer trolley was delivered to our customers' site, which were used in valve production line. Due to the need to realize automatic control, electrical engineers have been stationed in the field for debugging, and the debugging has been completed.
The controllability of the transfer trolley and the turntable realizes the interactive debugging with Party A's signals, and its control system interacts with Party A in the form of communication signals, and reserves the Profinet communication interface to access the automatic PLC control program.
The commissioning work is responsible for the cable placement, wiring and commissioning of the power interface to its equipment section. Party B shall inform Party A of the power and power interface form (220VAC/380VAC) of the power supply required.
The data interactive debugging of the information system with the customer has been completed, the installation and debugging order has been submitted, and the on-site debugging is completed.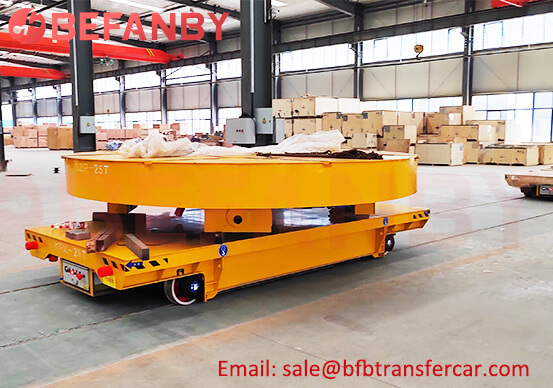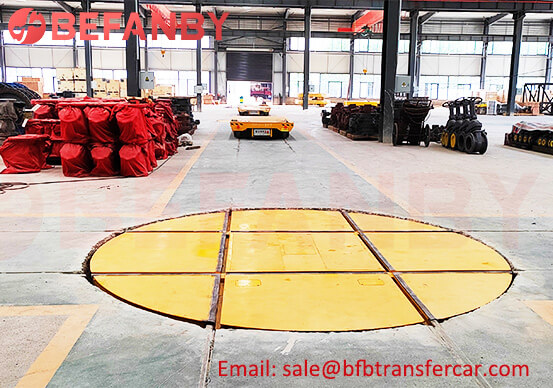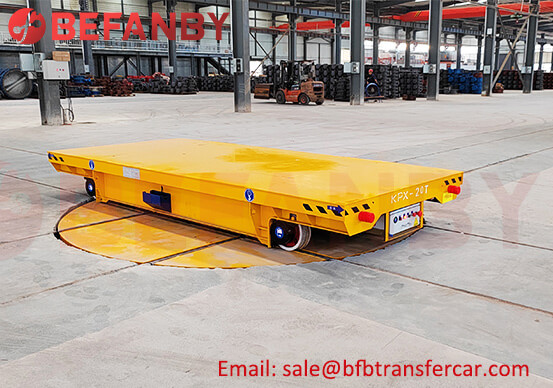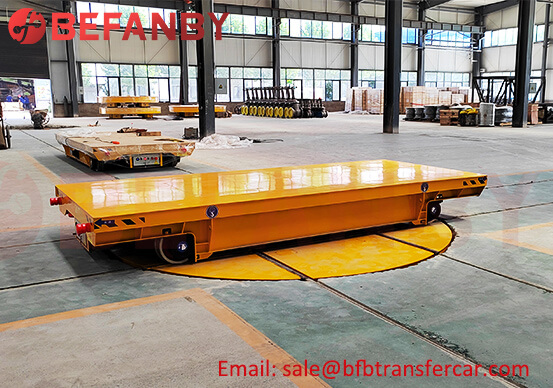 2 Sets Transfer Cart Technical Parameter:
1. Model: KPX
2. Capacity: 20 Tons
3. Table Size:4500*2000*500mm
4. Power: Battery Powered
5. Operation: Hand Pendant + Remote Control
10 Sets Rail Turntable Technical Parameter:
1. Model: BZP
2. Capacity: 25 Tons
3. Diameter: 3820mm
BEFANBY can provide different material handling solution on demand, welcome to contact us for more details.