20MT Heavy Duty Self Dumping Flatbed Tow Trailer For Prefab Transfer
June 22, 2021
Medium-sized series of flated trailer products are mainly used in industrial and mining enterprises, wharfs, stations, airports, and the transshipment and transportation of goods in the field, as well as special trailers for special equipment.
Prefabricated components are inseparable from steel in production. When transferring steel in large beam yard, large-scale lifting equipment is required to cooperate with the unloading. Due to limited conditions, manual unloading is unsafe and inefficient. In order to improve work efficiency, after full communication, a hydraulic electric trailer that can roll over on both sides was designed for the customer.
The heavy duty flatbed tow trailer series is mainly composed of: main frame, sub-frame, bottom plate, steering mechanism (turntable steering), traction mechanism, suspension system, axles, tires, braking system, etc.
The hydraulic system consists of a pump station, a lifting cylinder and a high-pressure oil pipe.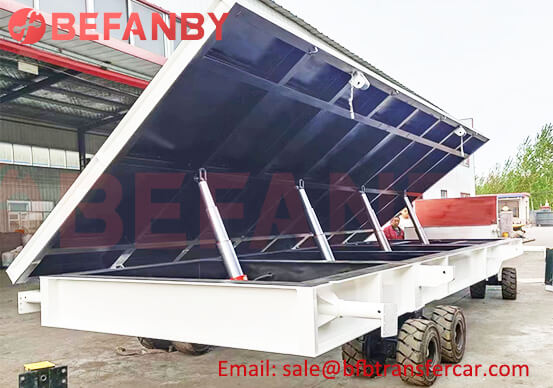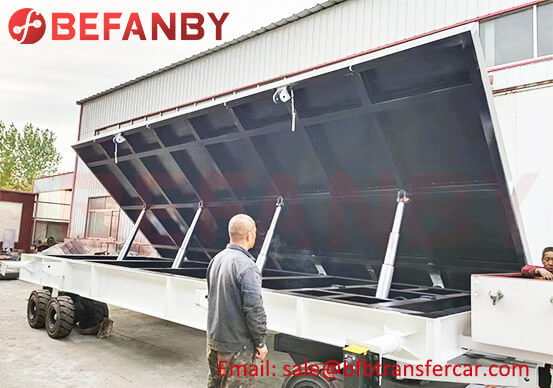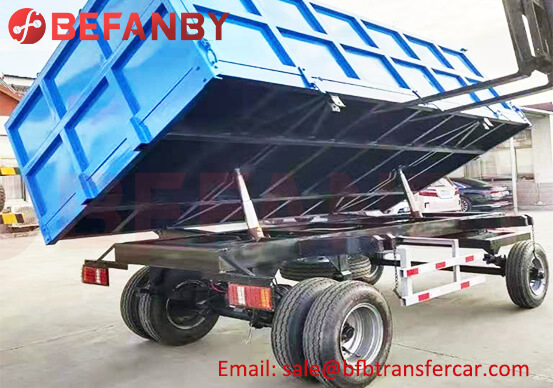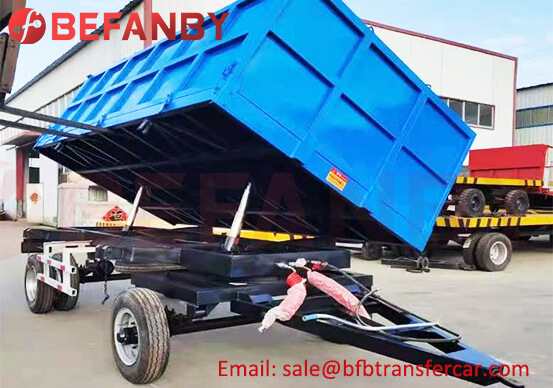 Technical Parameter
1. Load bearing: 20 tons
2. Body size: 7500*3200*1240mm
2. Wheels and tires: front four and rear eight, left and right floating structure
3. Steering device: 1100 weighted centerless rotary disc
4. Brake: Customized
5. Traction: Adjustable up and down, channel steel tripod buffer traction, traction off the ground, anti-fall.
6. Self-unloading function: four oil cylinders (rollover and self-unloading) are equipped with independent hydraulic pump station/set
7. Install retractable mechanical legs on both sides of the trailer
BEFANBY can customized different type material handling equipment on demand. Welcome to inquiry us for more handling solution.