20 Ton Trackless Tyre Electric Transfer Cart Inside Workshop Handling
March 11, 2021
The trackless tyre electric transfer cart is a transfer vehicle that uses the battery as the power supply system, the motor reducer as the drive system, and the solid rubber wheels walk directly on the ground. The hand-held operating handle (wire control or remote control) realizes the start and stop of the transfer cart , Forward, backward, turn and other functions. Its operation is not restricted, the imported wheels ensure that the ground is not damaged, the 360-degree in-situ turn is adapted to operation in a narrower space, the 360-degree no dead angle protection, automatic stop when encountering people, etc., ensure safety during operation.
Our client purchase 3 sets trackless tyre electric transfer cart, which will be used in their automobile production line, the transfer cart was controlled by the hand pendant and remote control which will move anywhere on requirement, and the running distance is 20m/min. Our customers' company is an integrated supplier of automated conveyor production lines, covering the automotive, tobacco and home appliance industries. In 2012, the company saw the needs of social development and timely expanded emerging businesses such as marine engineering equipment and intelligent three-dimensional garages, injecting new vitality into the development of the company . At present, the company's main customers include: Shanghai Volkswagen, Shanghai General Motors, SAIC, FAW-Volkswagen, Beijing Benz, Shenyang BMW, Changsha Fiat, Volvo, German Siemens and Chery and other well-known domestic automobile factories, with automobile welding production lines and three-dimensional parking garages as its leading products.
Technical Details:
1. Model: BWP
2. Capacity: 20 tons
3. Power: battery powered
4. Table Size: 3000*2000*500mm
5. Motor: Double DC Motor
6. Color: Gray, customized color
7. Operation: Hand Pendant + Remote Control
8. Remark: The transfer cart can not only realize easy transportation but customize special function to connect the production line.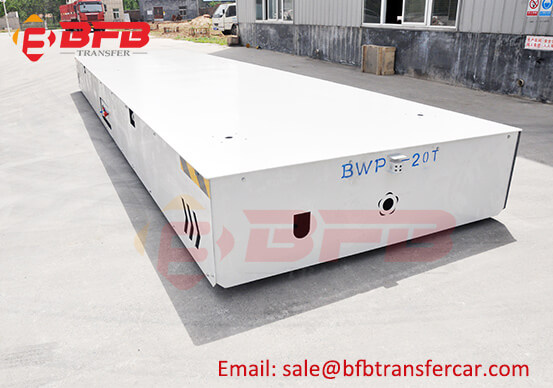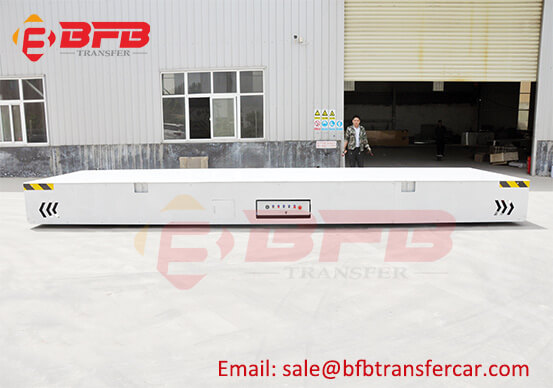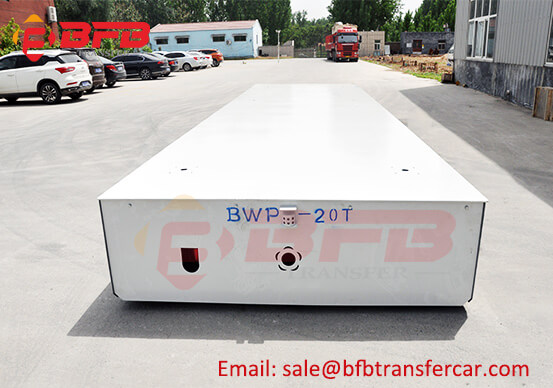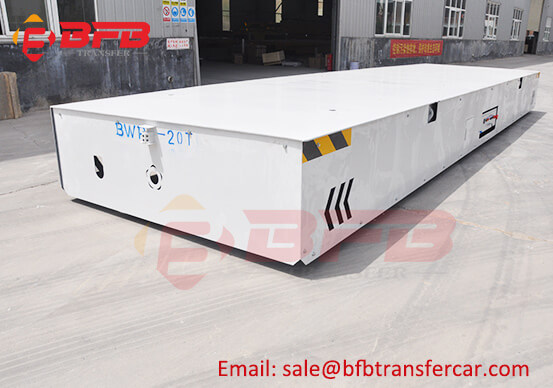 Welcome to contact with us to customized your material handling solution.