Industrial 8 Ton Turntable Transfer Car For Workshop Material Handling
March 26, 2021
1 set 10 ton turntable and 4 sets 8 ton transfer cars were installed on the customers' site and the transfer car power source is low voltage rail type, so the wheels and rails all need to be insulated. As per our customers' demand, the transfer car have to run on the rails with 90 degree turning so that the turntable play the role in helping the transfer car rotating.
Technical Details:
1. Model: KPD
2. Capacity: 8 ton
3. Table Size: 2500*2500*500mm
4. Power: Low voltage rail powered
5. Turntable Capacity: 10 tons
6. Turntable Diameter:2500mm
7. Turntable Height: 600mm
8. Turntable Speed: 1r/min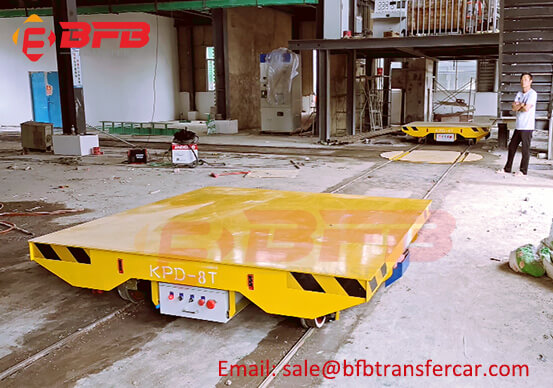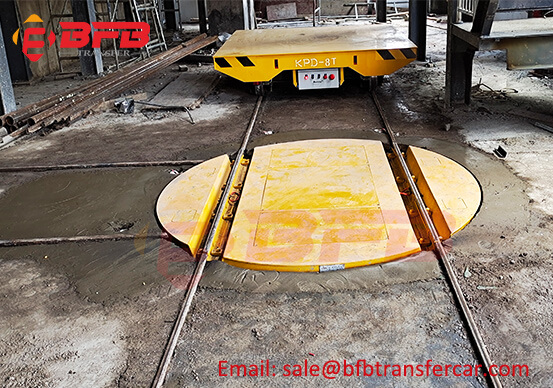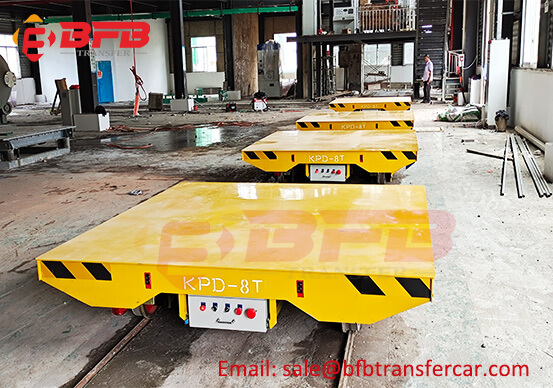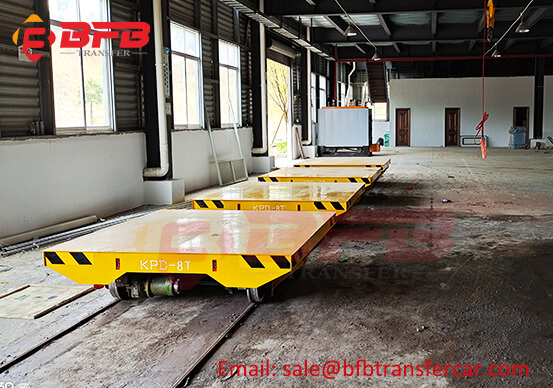 Our customer company is the largest tantalum-niobium hydrometallurgical enterprise in China. Its business runs through the entire supply chain from resources, smelting, processing to manufacturing. The group is committed to becoming the world's leading tantalum-niobium manufacturing operator for aerospace, automotive, electronics, defense, Provide professional and high-quality solutions to customers in various industries such as medical and super alloys.
Befanby can customized different type transfer cart on demand, welcome to contact with us for more details.