20T Heavy Loading Transport Rail Trolley For Explosion Proof Shop Tank Transfer
July 24, 2020
3 sets battery powered heavy loading transport rail trolley was used in explosion proof shop for tank transfer, they were used in different production line, the rail transfer trolley have the special requirement on site:
1. Explosion Proof: Due to the special working environment, the whole machine parts must be explosion-proof treatment and have explosion-proof certificate;
2. Turning: The transfer trolley had to realize turning on steel rails, so it is composed of twelve wheels with steering gear.
3. PLC Control, there are automatic stop points on site, the transfer trolley was controlled by the plc program, which makes the operation more convenient.
Technical Details
1. Model: KPX
2. Power: Battery powered
3. Capacity: 20 tons
4. Table Size: 6500*4000*600mm
5. Rail Type: P24
6. Operation: Hand Pendant + Remote Control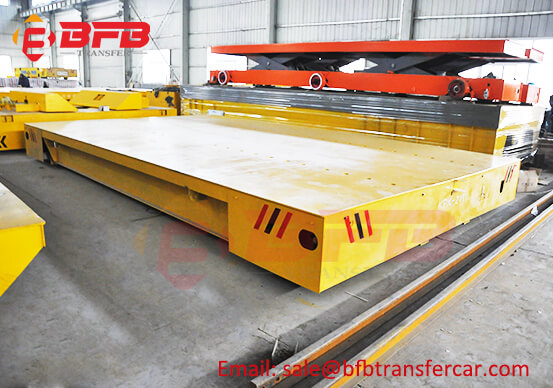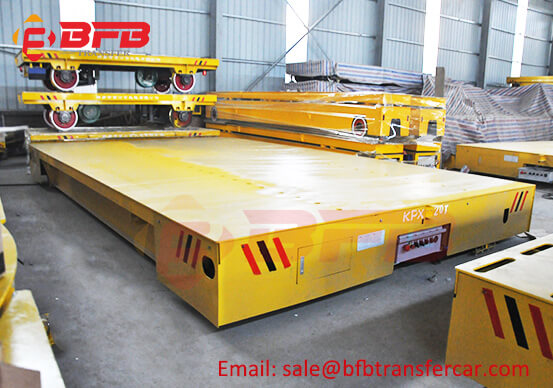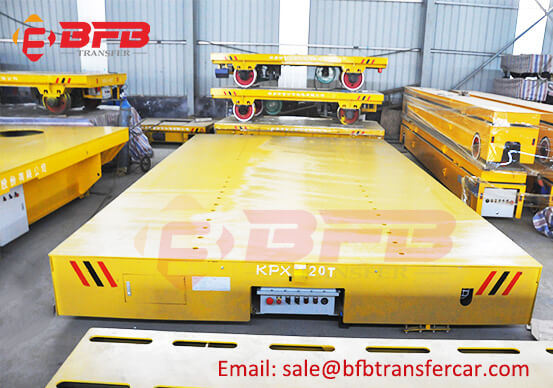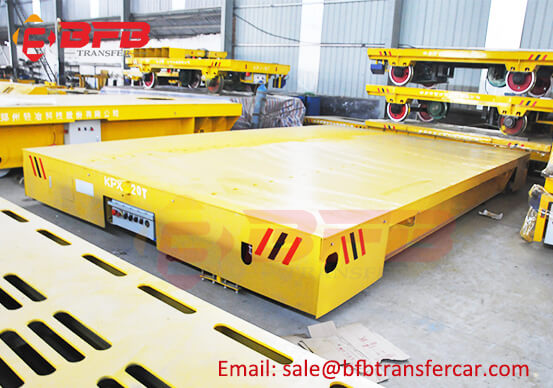 Our customer company is a non-standard robot automation system integration company with the R&D, design and manufacturing capabilities of automation equipment, smart factories, precision tooling fixtures, automated welding equipment, intelligent control systems, and robot vision systems. They are driven by innovation, integrating R&D, design, manufacturing, sales, and after-sales. They are one of the outstanding automation integrators in China's industrial field.
Befanby can customize different type transfer trolley on demand, welcome to contact with us for more details.