10T No Power Industrial Turning Rail Transfer Trolley For Special Equipment Handle
August 14, 2020
1 set no power industrial turning rail transfer trolley was sent our customers' site from Zhuzhou, which is special customized as per our customers' demand. The rail transfer trolley is no powered and it need realize turning function on rail road. The rail transfer trolley is used in transferring special equipment on sit., The rail transfer trolley was designed with two groups of swing mechanism and 8 pcs rail wheels, which can be towed by forklift, winch or human.
Our customer company Zhuzhou ** Technology Co., Ltd is an enterprise with Class A qualification for the design and manufacture of amusement equipment. Since its establishment in 2011, the company has always maintained rapid and healthy development, and has formed an industrial pattern with two industries of amusement equipment and intelligent equipment advancing side by side. In recent years, we have ranked first in the market in the field of domestic monorail elevated touring car systems. The dual-track small train products rank among the top three in the market.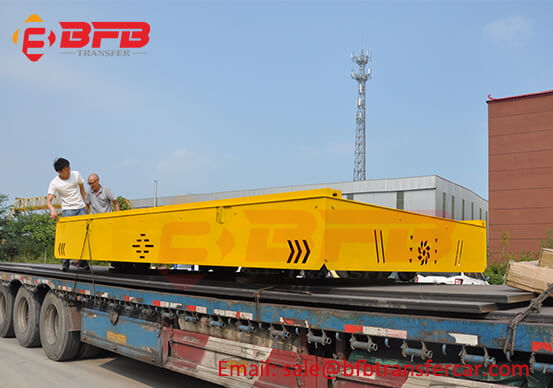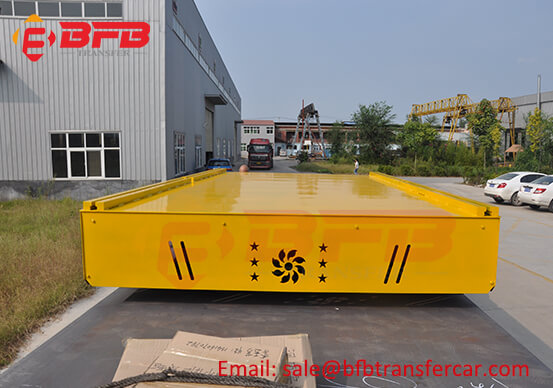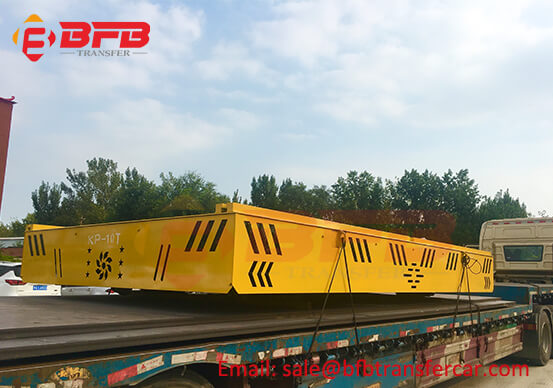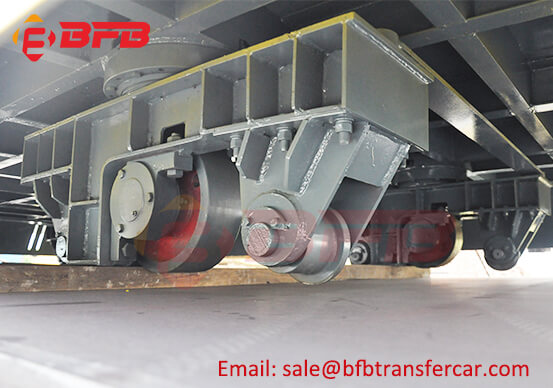 Technical Parameter of Turning Rail Transfer Trolley:
1. Model: KP
2. Capacity: 10T
3. Table Size: 5000*2800*600mm
4. Power: No Powered
BEFANBY can customize as per your demand, welcome to contact with us for more details.