10T Mold Trackless Transfer Car With Manual Lifting System For Production Line
July 11, 2020
The trackless transfer car is easy to operate and can change directions freely. It is not restricted by the established rails. The trackless transfer car is driven by dual motors. It turns through the differential speed of the driving wheel and the universal direction of the driven wheel, usually turning The reason is that the speed is relatively small. When the speed difference between the two wheels is relatively large, the turning radius is low (it can spin in place). When the speed difference between the two wheels is relatively small, the trackless flat car is basically The upward movement is linear. Therefore, through the above understanding of the trackless transfer car, the turning-type differential with the driving wheel and the electrical control of the turning direction of the transfer car, the operation is flexible, convenient, and the load factor high transfer car adopts a box beam structure and wheels The coefficient of turning processing, heat treatment and flat turning used can reach 1.5.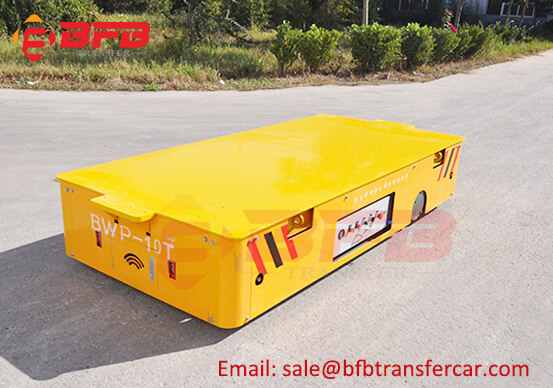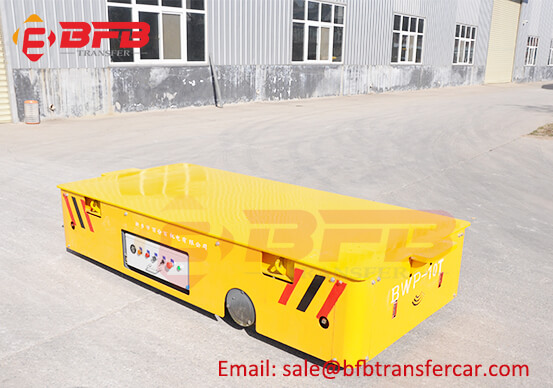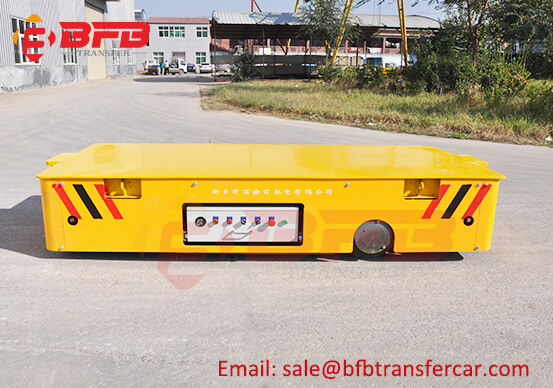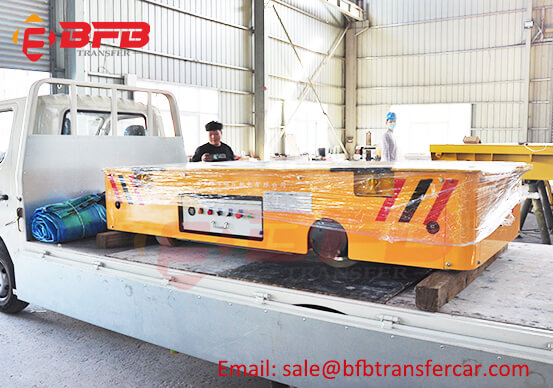 Our customer purchase 3 sets trackless transfer car for lithium battery production line mold handling, one cart need to meet the demand of 10T, what's more, the trackless transfer car is required to connect with the workshop equipment, and the platform need to required to lift any height, therefore, the manual lifting system was installed on the platform for the production line application.
Technical Parameter of trackless transfer car:
1. Model: BWP
2. Capacity: 10T
3. Power: Battery powered
4. Table Size: 2540*1200*515mm
5. Wheel Material: Polyurethane, Rubber type
6. Control: Hand Pendant + Remote Control
7. Warranty: 24 Months
Befanby can customized different series transfer car as per your workshop site, welcome to contact with us for more details.