10T Battery Power Rail Wheels Transfer Cart For Steel Plate Transportation
April 30, 2020
2 sets 10t battery power rail wheels transfer cart was sent to our customers' factory for steel plate transportation inside factory. Due to large dimension, the transfer cart was designed to 6 pcs rail wheels to promote the stable transportation. The working principle is that the battery supplying electricity to DC traction motors, DC motor drive transfer carts run. Compared to the DC motor and AC motor, large torque, overload capability and adjusted speed advantages. This type of safety performance of transfer carts with greater flexibility and mobility, on the track without insulation requirements, so easy and inexpensive.
Technical Details:
1. Model: KPX
2. Power: Battery
3. Capacity: 10t
4. Table Size: 10000*3000*500mm
5. Running speed: 0-20m/min
6. Rail Type: P50
7. Operation: Hand Pendant + Remote Control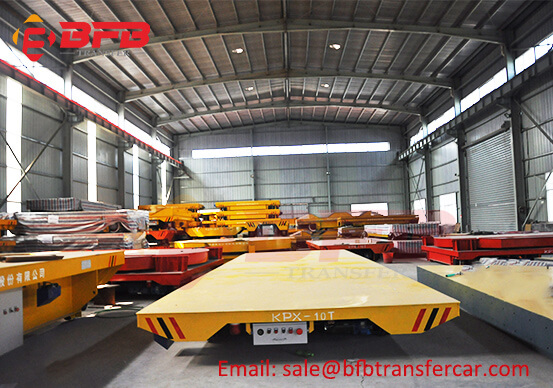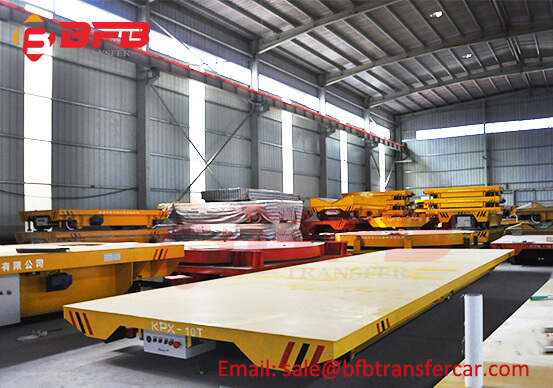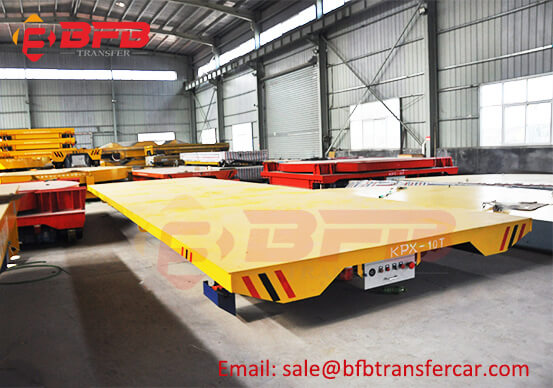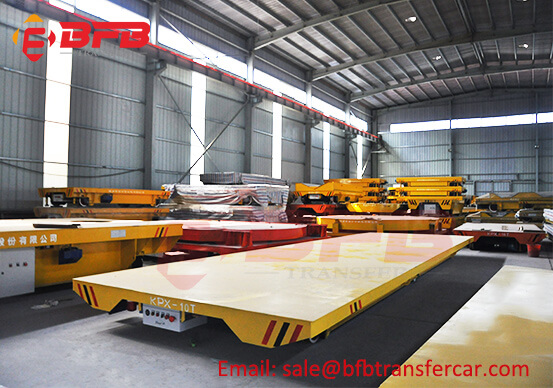 Befanby can customize different type transfer cart from all kinds of occasions, such as transfer cart for coils, ladle, steel bar, steel plate, raw material, finished material, steel girder, steel structure, mould, transformers, container, painting line, drying line, painting shop, railway, locomotive, annealing furnace, etc. Befanby can customize the most economic solution to you.
Welcome to contact with us for more details.