2T Battery Transfer Cart Power Line Trolley Used For Transfer Heavy Cargo Or Equipment
May 08, 2020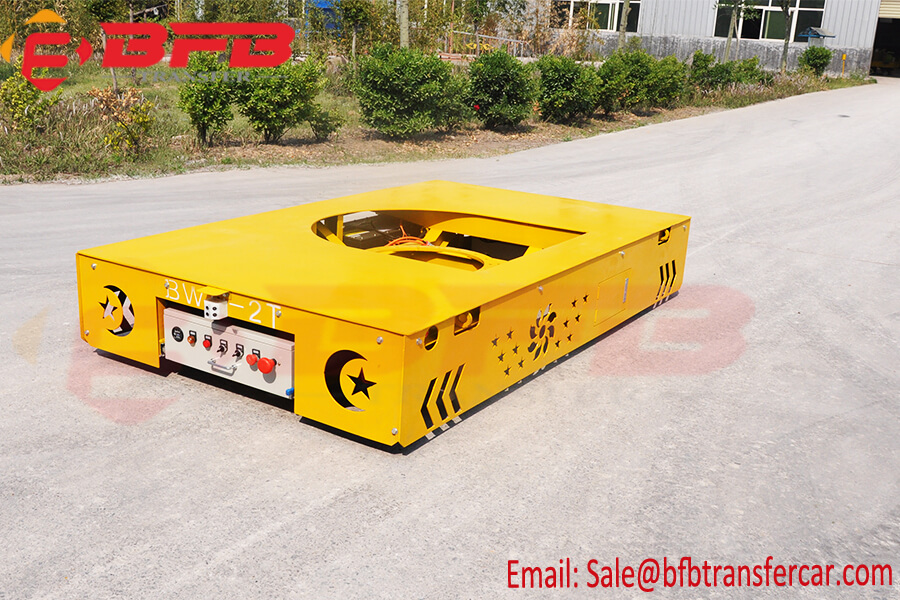 1 set 2t battery transfer cart has been exported to India for transfer heavy cargo or equipment, the table structure are designed as per customer's requirement, due to small table size, the LCL solution is proper which can save the shipping cost than FCL, our foreign trade is a professional team with more than 10 years' export experience.
For the battery transfer carts, attention should be paid to the lubrication of the steering wheels. If abnormal noise is found during walking, the fault should be eliminated in time and the bearings should be filled with lubricating oil regularly. The running route of the trackless electric transfer cart is not fixed, and it can turn at any 360° and is flexible and stable. It can be transferred between any workshops when the ground is relatively flat and there is no large slope. And the trolley has strong heavy capacity and high safety.
Use places: production and processing workshops, metallurgical casting, mold handling, steel structures, prefabricated parts, etc. You can choose the appropriate transportation method according to the transportation distance and working environment.
Technical Parameter of Battery Transfer Cart Power Line trolley:
1. Model: BWP
2. Power: Battery powered
3. Capacity: 2 ton
4. Table Size: 2500*1500*450mm
5. Running Speed: 0-20m/min
6. Wheel Diameter: 250mm
7. Turning Radius: less than 2500mm
8. Color: yellow
9. Operation Type: Hand Pendant + Remote Control
10. Warranty: 24 months
Welcome to contact us for more material handling solution