Heavy Duty Transfer AGV Magnetic Navigation Working Site Showing
September 10, 2020
As a movable carrier, AGV can not only realize the conveying effect, but also adjust the posture adjustment of each axis of the assembled body according to the assembly process of each process, which greatly improves the production efficiency and reduces the labor intensity and labor intensity. Difficulty.
The AGV system can fully adapt to the current mass customization production and mixed-flow assembly mode. While meeting the individual needs of customers, it ensures lower production costs and shorter delivery times. Adapt to the market demand for the production of multiple varieties of products, and improve the organization and equipment reorganization capabilities of the enterprise and the ability to respond quickly to the market.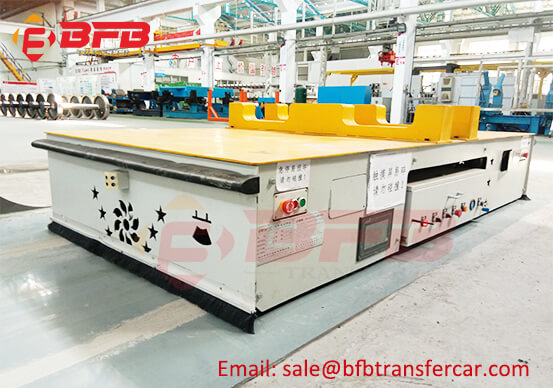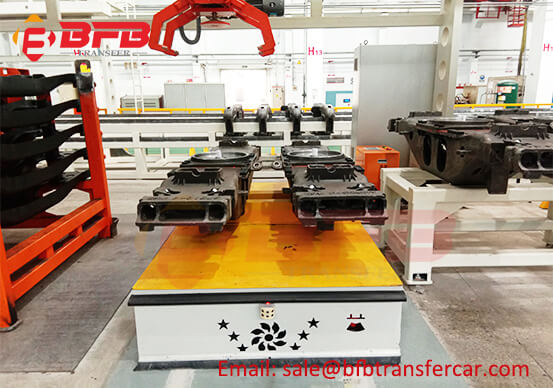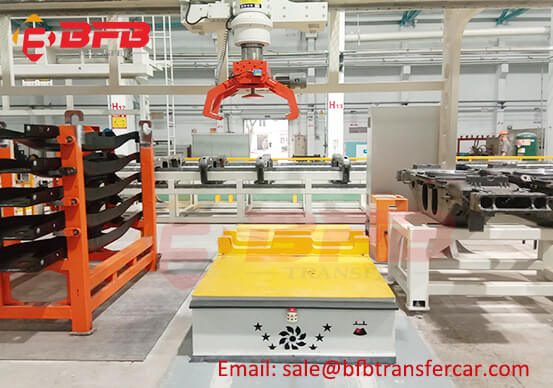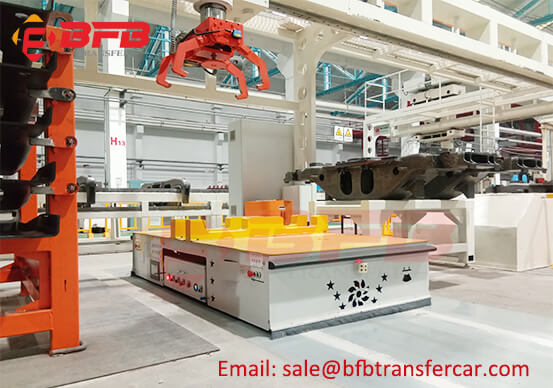 The agv was used in machinery fields for workshop bogie transfer from one point to another by magnetic navigation, the agv can automated stop while moving to required position. As the video showing the transportation process. Befanby can customize all kinds of material handling solution, welcome to contact with us for more details.
Capacity: 10t
Power: Lithium battery
Guidance: Magnetic Navigation
Table Size:2500*1300*450mnm