Autonomous Warehouse Robot AGV 2ton Guided Vehicle Site Show
March 30, 2023
Our electrical engineers went to the customer's site to debug the AGV. At present, the 2 ton AGV autonomous guided vehicle has been accepted by our customer on site. The AGV works stably and has accurate positioning, which fully meets the needs of the customer's work site.
Regarding foreign AGV guided vehicle projects, BEFANBY has customized automated handling solutions for customers from all over the world and put them into use. If necessary, we also support engineers on-site commissioning operations to help you easily realize automated handling operations.
After negotiating with customers and field inspections, we finally customized AGV products with magnetic stripes as the navigation medium and AGV products guided by magnetic stripe induction signals. Compared with laser navigation and hybrid navigation AGV products, the product planning Simple and easy to use, it is suitable for simple logistics and transportation scenarios, and can quickly replace labor costs and improve labor production efficiency.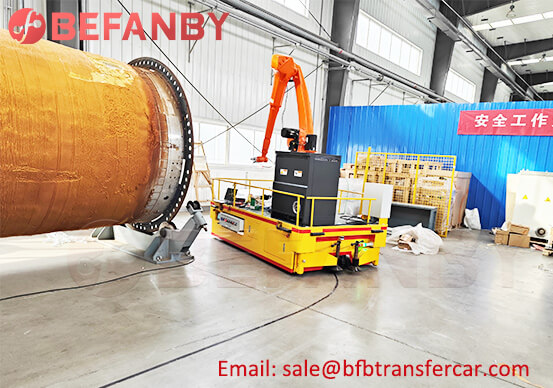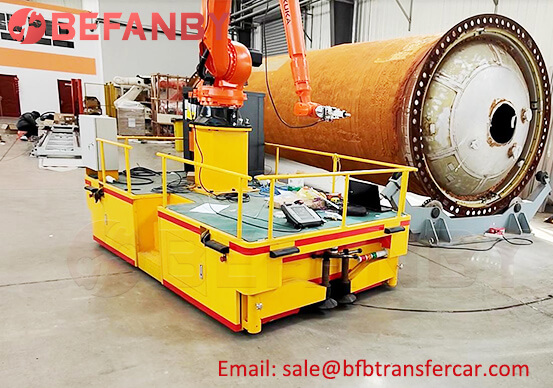 BEFANBY company can customize and produce handling equipment of different types and functions. Automated AGV can be divided into magnetic navigation, laser navigation, two-dimensional code navigation, etc., which can realize traction, lifting, latent, load transportation, etc., and multi-station fixed-point docking. Without manual operation, the PLC program realizes the automatic operation of the whole route.
For the specific situation of this project, you can also click our link to enter the detailed 2ton AGV project introduction, or watch the following video to learn about the on-site operation of BEFANBY autonomous warehouse robot AGV project:
BEFANBY can customized different type material handling solution on demand, welcome to contact us for more material handling solutions.