90 Degree Turning Rail Transfer Cart Solution
July 20, 2022
Conventional factories or workshops use rail transfer carts to transport workpieces. Most of the working routes are straight and straight, and forward and backward are transported back and forth between two points in a straight line. However, with the increase of equipment processing procedures, the production stations are irregularly ordered, and the A right-angle turn appears.
The right-angle turn of this route is limited by the space position, and the whole horizontal movement of the rail transfer cart body cannot be made. Therefore, the rail transfer cart body can only be steered, and then the auxiliary equipment for the steering function (industrial rail turntable) is adapted and developed. designed.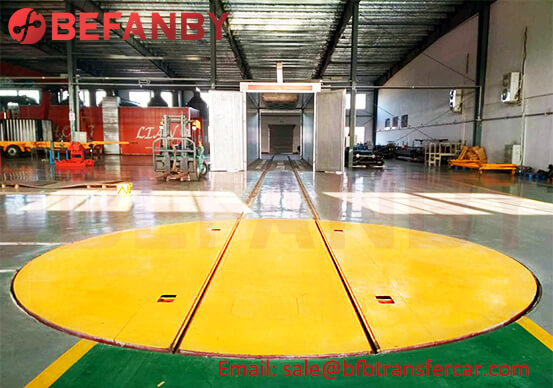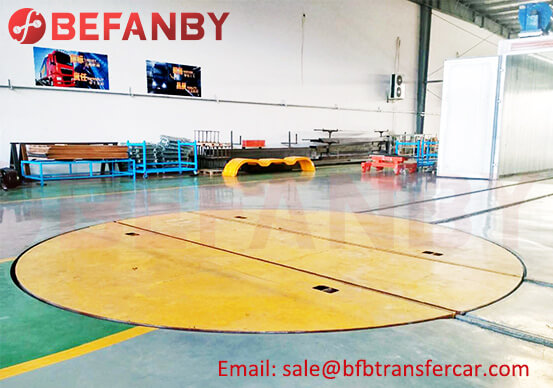 For the 90° turning rail transfer cart solution, we have to use the rail turntable. The installation location needs to dig a pit, and place the electric turntable in the pit. The support and auxiliary wheels make the electric turntable rotate stably and reliably. The table top is embedded with the national standard track, and the ground running track is automatically docked and docked by means of the travel switch to decelerate. The docking accuracy is accurate within ±3mm. Manual remote control operation, the rotation angle can be docked at 90°, 180°.
In order to facilitate maintenance and equipment overhaul, the countertop is provided with manholes to assist manual access to overhaul. The current equipment has a wide range of applications, and has rich experience in design, processing and production, which greatly improves efficiency, avoids failures, and has a low equipment failure overhaul rate.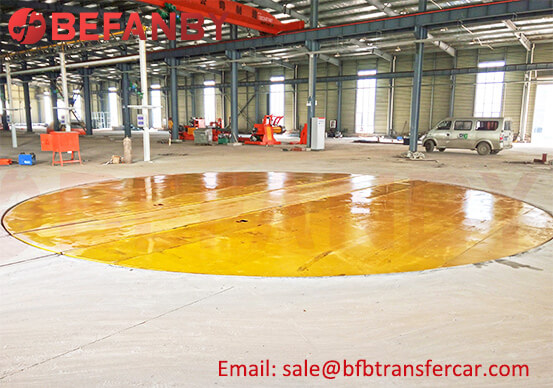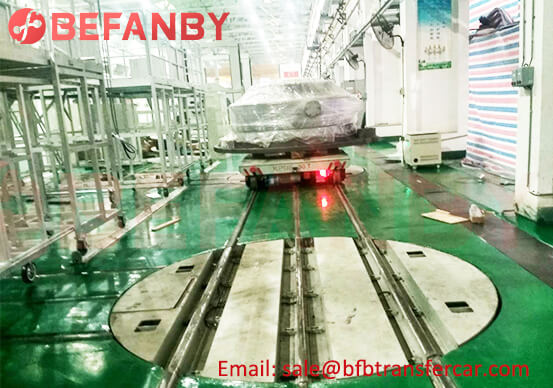 BEFANBY can not only offer the transfer cart, also provide the material handling solution to you on demand.
Welcome to contact us for more material handling solution.