3 Sets 5T Automatic Guided Transfer Carts Tested Successfully For Automated Conveying Workshop
November 10, 2022
3 sets automatic transfer carts has been tested well by our engineer, the transfer cart was moved on the rails, but compared with the common rail transfer cart, the automatic control system was set by plc programmed, we also named it be RGV.
Technical Details
Model: RGV-5T
Table Size: 2800*1860mm
Power: busbar powered
Conveying Height: 850mm
Conveying Speed:0-8m/min
Running Speed: 0-50m/min
Positioning Method: Laser Positioning
Positioning Accuracy:± 3mm
Operation: Screen Operation
Application: Aluminum coils on transfer pallets in hardware production workshops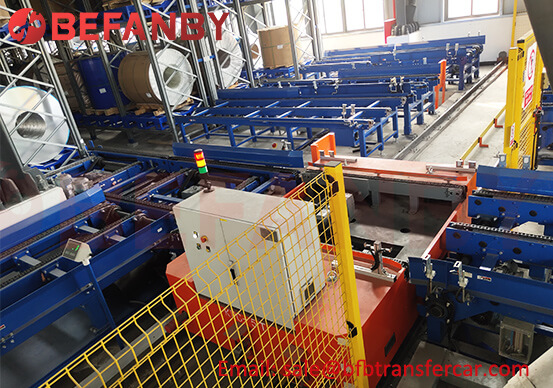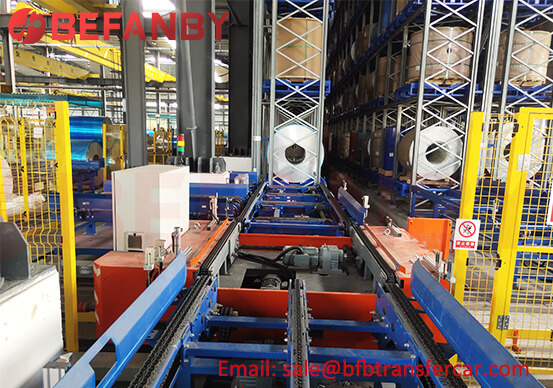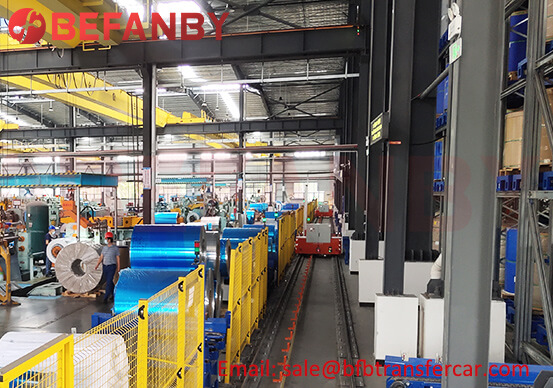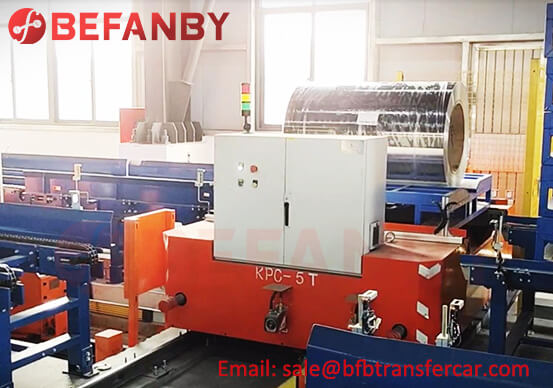 Feature
Automatic Stop On Required Station;
Automatic conveying system;
3 sets rgv shared the rails;
BEFANBY has rich design experience in automated logistics, warehousing and handling systems, and has designed a number of similar projects, which have been well received by customers.
If you want to know more, welcome to inquire with us to get your exclusive plan and quotation.