Self Dumping 6T Climbing rail Transfer Cart For Oilfield Sludge Treatment
November 15, 2017
Everyone knows that the process of oil extraction is inseparable from the extraction equipment, and oil extraction is operated 24 hours a day. As long as there is a problem with the equipment, it needs to be repaired. Crude oil that reaches the ground not only wastes resources but also pollutes the environment.
As a non-renewable energy source, oil is so precious. It takes so much manpower and material resources to extract oil from the ground to the ground. The crude oil left on the ground is to be refined.
In the treatment of other oil-polluted waste, the climbing rail transfer cart mainly transports the raw materials of the waste warehouse to an altitude of 5 meters through the climbing rail transfer cart. A hopper is installed on the rail cart, which can be turned 90 degrees on the side of the hopper, and the material in the hopper is dumped into the lower cart. into the processing equipment.
Technical Parameter:
1. Model: KPT
2. Capacity: 6T
3. Table Size: 3500*3300*600mm
4. Power: Busbar powered
5. Operation: Hand Pendant + Remote Control
6. Function: Climbing + Self dumping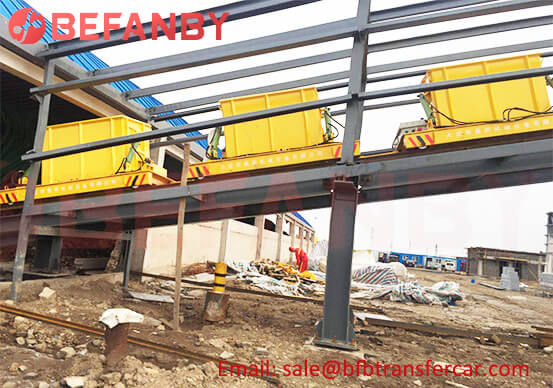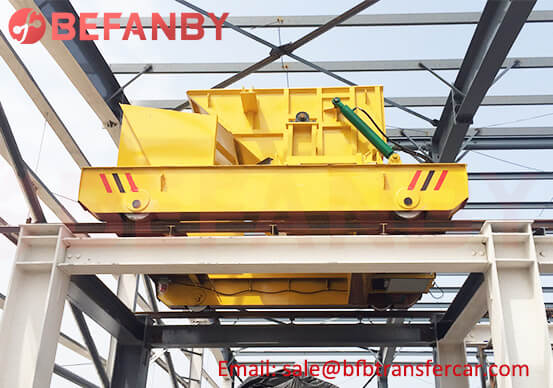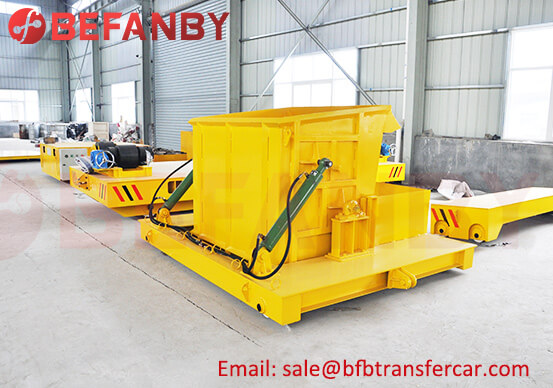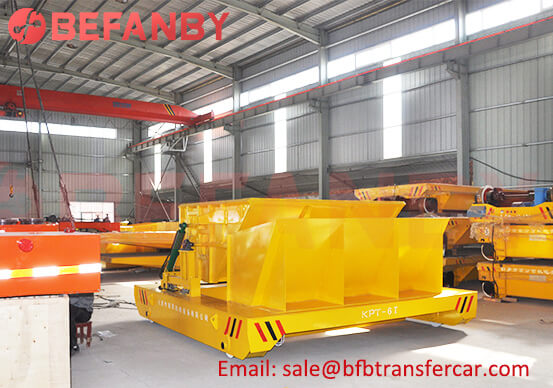 Xinxiang Hundred Percent Electrical And Mechanical Co., Ltd. adheres to the development concept of "once cooperation, forever friend". The company provides a brand-new electric transfer cart concept, with the theme of environmental protection, for civil, industrial, commercial, storage and transportation industries. Design suitable electric handling equipment, is a professional manufacturer of BEFANBY brand battery transfer carts , rail transfer carts, tractors, trailers, turntable and other products, with a history of nearly ten years, the main products are: 1- 1500T various power supply modes electric transfer cart, trailers and various accessories of electric transfer cart.
Welcome to contact us for more material handling solution.