100 Ton Electric Steel Coil Railway Trolley With V Frame Exported Pakistan
November 10, 2017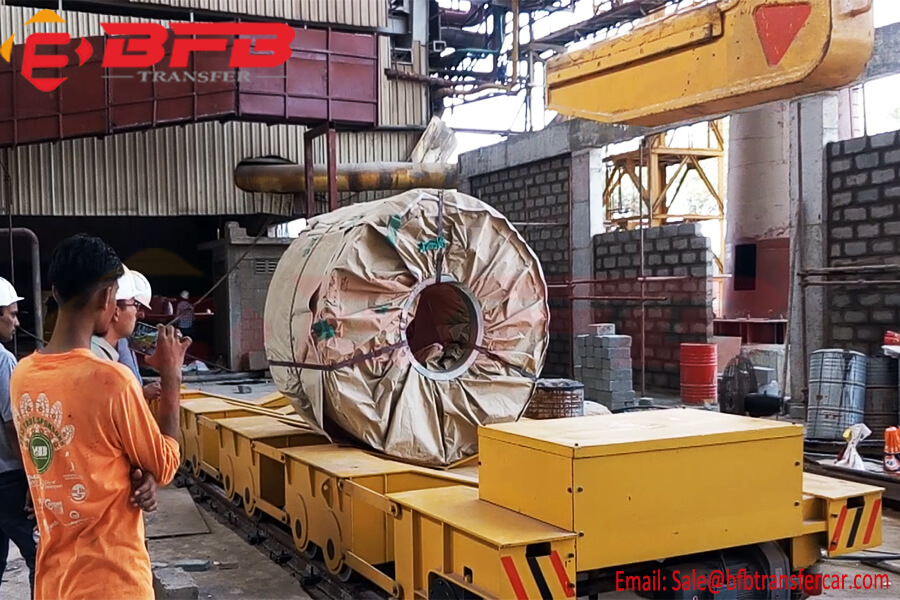 Our Pakistan Clients is dealing the business of steel products, they placed the order for steel coil transferring so that the railway trolley can take the place of the forklift with higher efficiency.
As per our customers' requirement, the coil diameter is 760-1250mm, Inner diameter 610mm, capacity 25 ton/pcs, the 4 pcs coils should be transported together once time. So V frame platform are designed to equipped with the railway trolley.
Main Technical Details About the Steel Coil Railway Trolley:
1. Capacity: 100t
2. Power: Low voltage rail power
3. Transformer: 3 Sets
4. Table Size: 10000*1800*900mm, Q235 Material
5. Wheel Diameter: 600mm, SKF Axles
6. Running Distance: 192m
7. Running Speed: 0-40m/min
8. Control Method: Hand Pendant + Remote Control, Sweden Brand
Welcome to contact us for more details.