Hot Metal Ladle Transfer Car Scrap Feeder Induction Furnace Transportation
September 05, 2020
The ladle transfer car plays a vital role in the converter steelmaking process, and the transportation of molten steel from the converter to the continuous casting is all realized by the ladle car. The equipment safety of ladle cars cannot be ignored in the steelmaking production process. As the equipment for transporting high-temperature liquids, no equipment accidents should occur during the steelmaking process, otherwise it will affect the safe and stable operation of steelmaking.
8 sets 16 ton hot metal ladle car was delivered to customers site for metallurgical foundry shop application, the ladle transfer car is powered by cable drum due to 30m running distance, the transfer car was used in different production line, and the weighing system was installed on the cart to measure the whole ladle weight.
About the cable drum power supply, there is a cable reel on the electric transfer car, and the cable reel is a hysteresis coupling type to ensure that the cable is evenly stressed and not easy to be damaged. The cable reel 380V supplies power to the YZ crane metallurgical motor on the transfer car, and the motor drives the transfer car to run. When the electric flat car is running, the cable reel will automatically roll up or unwind the cable, we adopt this method to make the transfer car start, stop, forward, backward.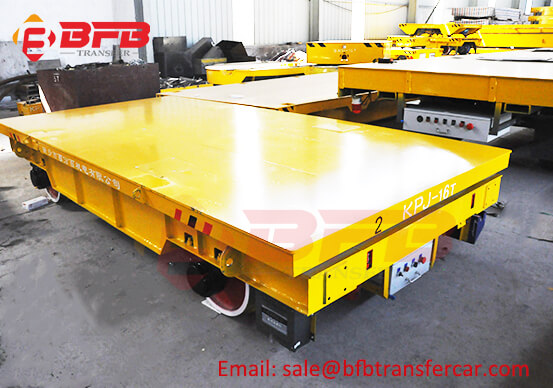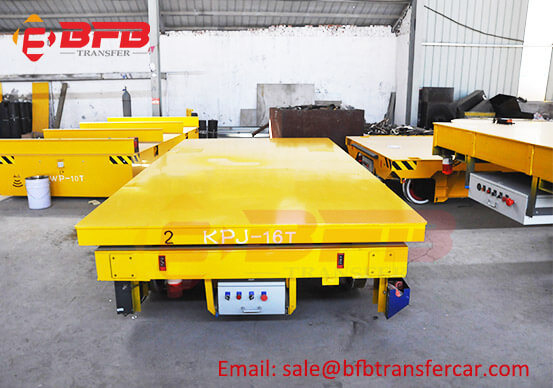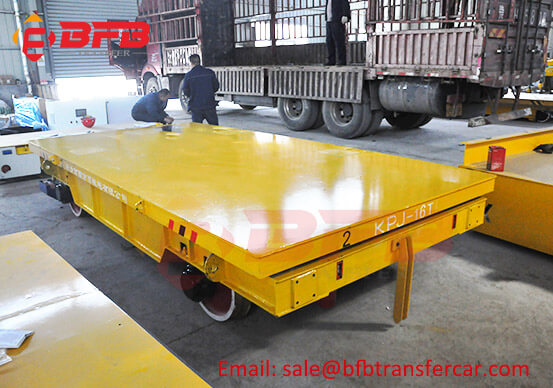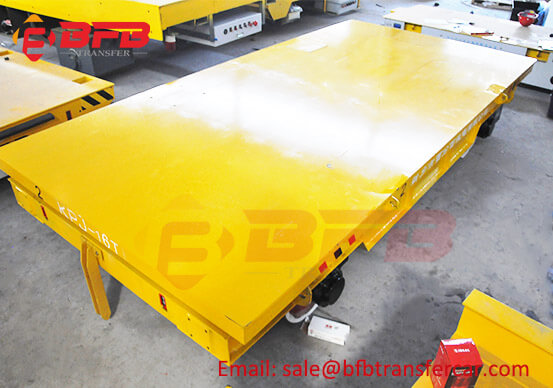 Technical Details:
1. Model: KPJ
2. Qty: 8 sets
3. Capacity: 16 tons
4. Power: cable drum powered
5. Table Size: 4000*2000*700mm
6. Running Distance: 30m
7. Rail Type: P38
8. Operation: Hand Pendant + Remote Control
Welcome to contact us for more material handling solution.