Automatic Hopper Transportation 10T Transfer Cart Trolley On Rails For Scrap Material Handling
September 11, 2020
4 sets 10t transfer cart trolleys were applied on pharmaceutical factory for workshop scrap material, offscum handling.The platform structure are customized on request. The transfer cart transport the hopper,which was fixed on the transfer cart trolley, then the scrap materials were placed into the hoppers, the hopper can automatic side-turning over by the transfer cart driven to realized the whole working.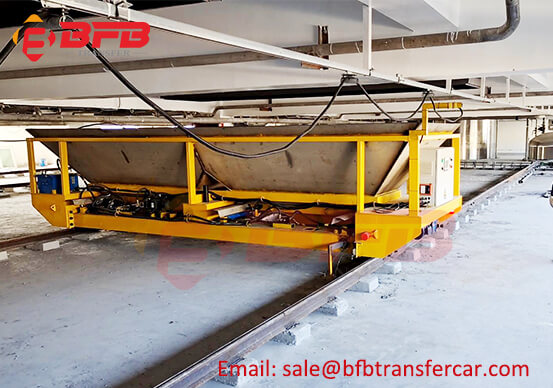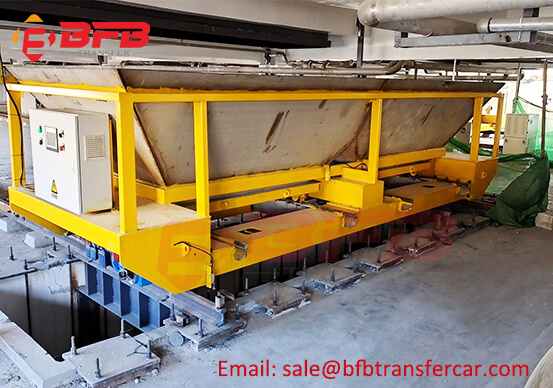 About the power source, the cable powered was recommended due to high using frequency. What's more, due to special working environment, BEFANBY engineer design the solution that the cable was hanged in the air.
About our customer company, China *** Pharma Co., Ltd, It is a large-scale comprehensive pharmaceutical enterprise integrating the production and sales of finished preparations, chemical synthesis raw materials and biological fermentation raw materials, and pharmaceutical management as its main business. Now it has developed into a large-scale pharmaceutical group with 5 subsidiaries, 4 production plants and 1 national technology development center. There are more than 4,000 employees and total assets of more than 4 billion yuan. The production scale of the company's finished preparations and the fermentation tonnage of antibiotic raw materials are in the forefront of the industry in the country.
BEFANBY can customized all function transfer cart as per different working requirement.Welcome to inquiry us for your superior handling solution.
Technical Parameter of Transfer Cart Trolley:
1. Model: KPJ
2. Power: Cable Reel Powered
3. QTY.: 4 SETS
4. Capacity: 10T
5. Table Size: 10000 *2000*1200mm
6. Rail Type: P30
7. Control: Hand Pendant + Radio Remote Control
8. Special Design: Hanging Cable, Special Table Structure, Automatic Side-turning over function.
9. Warranty: 2 years