Factory Transfer Electric 20Ton Battery Bogie Exported Korea
September 27, 2023
This Korean customer is very interesting. The customer originally consulted us on another project on behalf of their client. After many communications and negotiations between us, the customer decided to come to China to inspect our factory after having an in-depth understanding of our company, and then ordered a trackless vehicle. of orders and let them factory use them themselves.
This order about the battery bogie is our first cooperation, but it is just for begin. We are make further cooperation for many projects.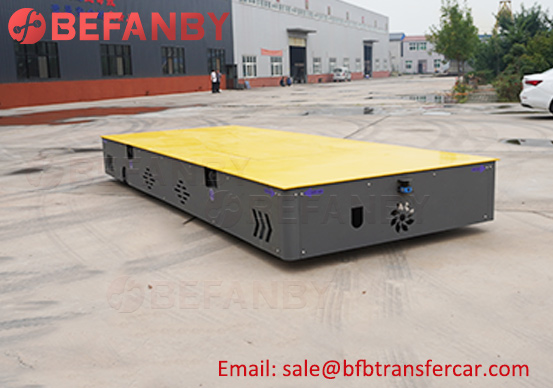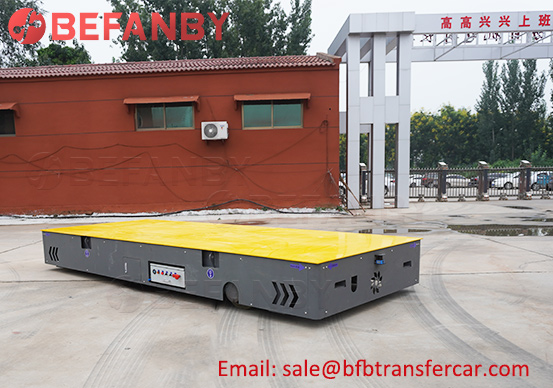 Project Introduce
Our customer is a manufacturing company for tunnel processing equipment, the trackless battery bogie was used in their factory for running between two workshops. the industrial voltage is 380V×60Hz. We send them the standard configuration, which meet the demand. And then we make quotation as per their required size.
Technical Parameter
Model: BWP
Capacity:20T
Table Size: 5000*2000*600mm
Power: Battery Powered
Speed:0-25m/min
Operation: Hand Pendant + Remote Control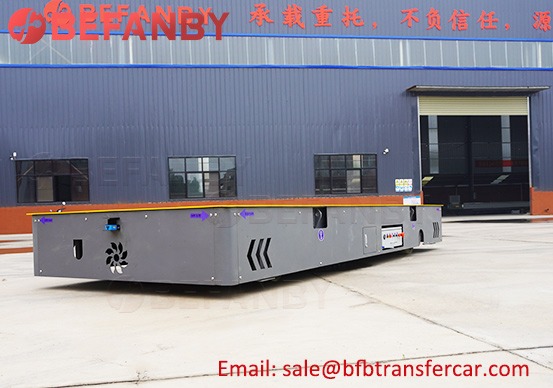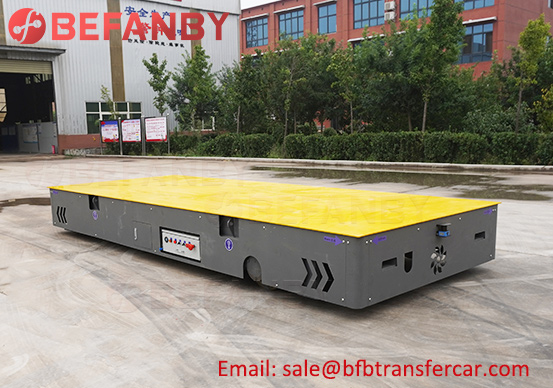 Trackless Transfer Cart Feature
A trackless transfer cart, also known as a self-propelled transfer cart or a battery powered transfer cart, is a type of material handling equipment used to transport heavy loads over short distances. Unlike traditional transfer carts that require tracks to operate, a trackless transfer cart is designed to operate on a flat surface without the need for a dedicated track system.These carts are commonly used in various industries such as manufacturing, warehousing, and logistics. They are typically powered by batteries, which provide the necessary energy for propulsion. The cart's movement can be controlled either manually or remotely.Trackless transfer carts can be customized to meet specific requirements and can be equipped with features such as adjustable speed controls, safety features like sensors and alarms, and load-carrying capacities ranging from a few hundred kilograms to several tons.Some common applications of trackless transfer carts include transporting materials between different workstations within a facility, moving raw materials to production lines, and transferring finished products to storage areas or shipping docks.Overall, trackless transfer carts provide a flexible and efficient solution for material handling tasks, offering ease of operation, versatility, and the ability to navigate areas without the constraints of a fixed track system.
Customer Testimonials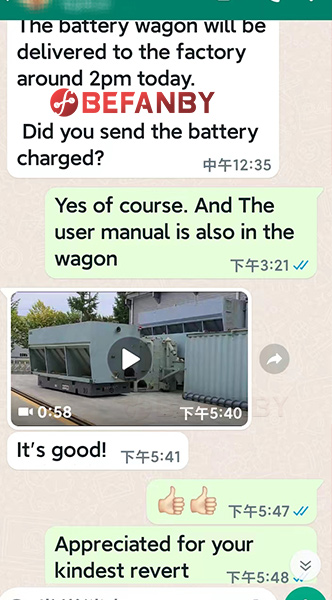 BEFANBY can customized different type transfer cart on demand, welcome to contact us for more material handling solution.
Video