Electric 20 Ton Loading Pipeline Transport Cart On Rails
October 26, 2020
Construction pipelines, wind pipelines, bridge pipelines, etc., due to the long workpiece and huge volume, the hoisting process of driving is limited by the location, and the capacity of the transfer range is limited. In addition, the conveying method of the fixed roller bracket on the ground has a shorter transmission distance.
The running and operation of the transport cart is very simple, the remote control button is jogged, and there are various power supply modes to choose from, which can meet the 24-hour continuous use. In addition, the transport cart has a large load capacity, the design configuration considers the load factor, and has a certain load space, so there is no need to worry about the danger caused by workers' misoperation, and various safety protections are installed, including but not limited to sound and light warning lights, obstacles Object parking, anti-collision blocks, safety strips, etc., greatly reduce the risk of operation.
The KPD-20T rail transport cart purchased by our Tianjin *** Pipeline Company was very satisfied with our equipment manufacturing and processing technology through on-site inspection, and the contract was successfully signed.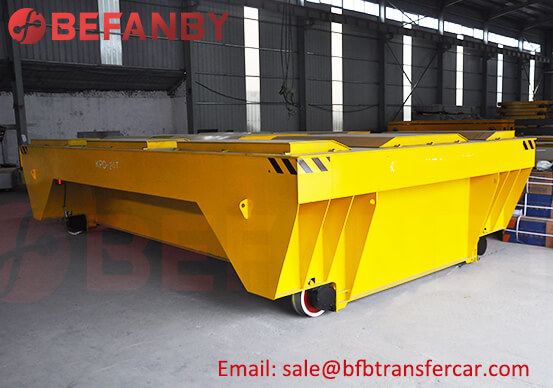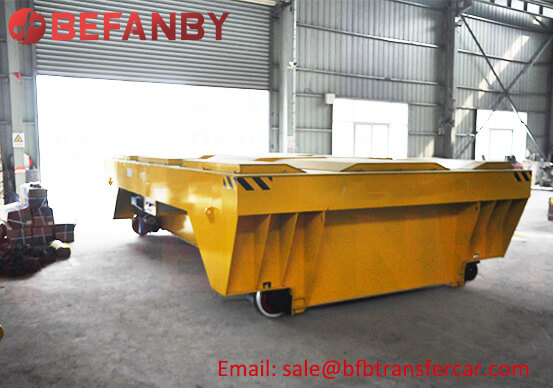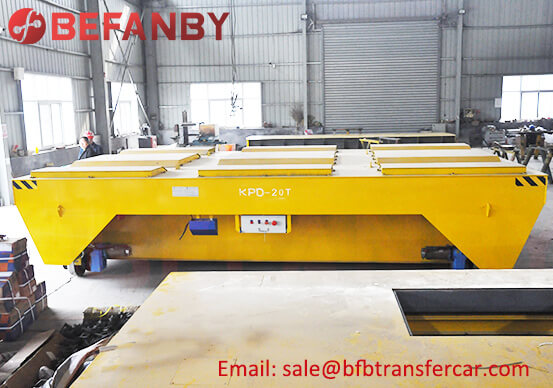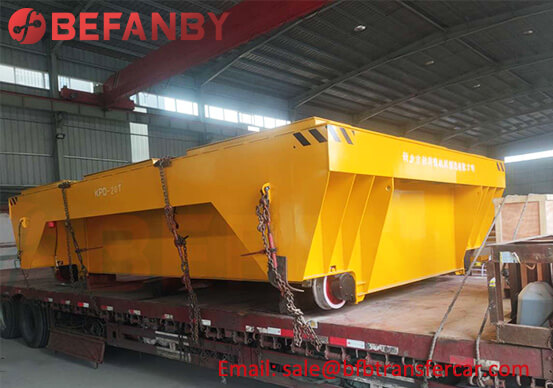 The Technical Parameter As Following:
Model: KPD
Capacity:20T
Power: Low Voltage Rail Powered
Table Size: 3500*6000*1400mm
Wheel And Rail: Insulated
Operation: Hand Pendant + Remote Control
Rail Type: P24
BEFANBY can customized different type transfer cart on rails, welcome to contact us for more material handling solution.