Customized 50T Steel Plant Ladle Transfer Trolley With Turn Table On Rails
November 04, 2020
1 set steel plant ladle transfer trolley was sent to our user from Zhengzhou, Henan province, which is the second order and non-standard material handling trolley moving on rails. Compared with common type rail transfer trolley, the turn table was installed on the platform for helping the equipment working on request with 360 degree rotating. The ladle transfer trolley was required to move 16m on rails, but the using frequency is higher, so we suggested low voltage rail powered source. It is a good material handling equipment for plant.
Technical Details:
1. Model: KPD
2. Capacity: 50T
3. Table Size: 7000*3500*950mm
4. Power: Low voltage rail powered
5. Running Speed: 0-10m/min
6. Rail Model: P50
7. Operation: Hand Pendant + Remote Control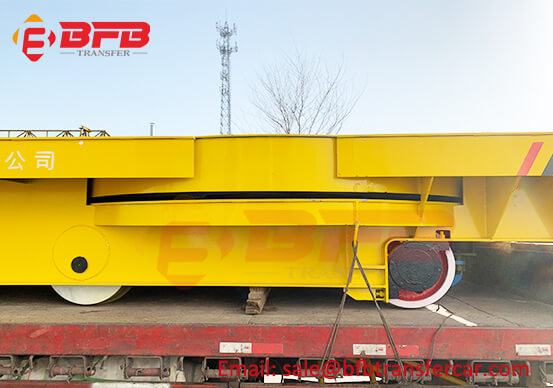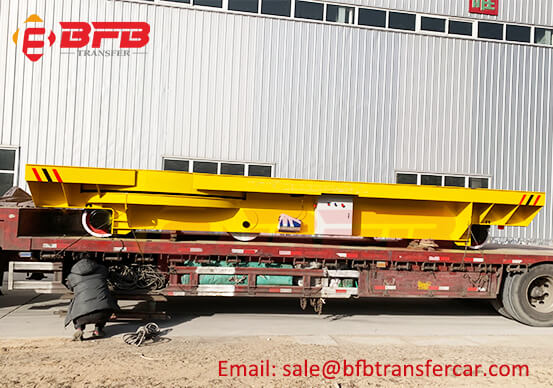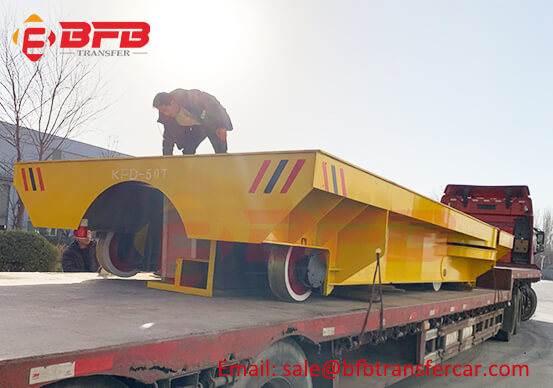 Befanby can customized special transfer trolleys: explosion-proof type, turning type, high temperature resistant type, cross running type with (without) track, spraying type, heat treatment furnace use type, ferry type, lifting type, closed cycle use type, mining type, anti-tilting Handling equipment products such as use type, automatic weighing type, automatic rotation (flip) type, ramp operation type, transportation of anti-corrosion objects, multi-vehicle synchronous operation use type, monorail operation type, etc.
Contact us for more details