Cable Drum Powered 50 Ton Electric Rail Flatbed Car With Rotating Turntable Exported To Norway
October 15, 2019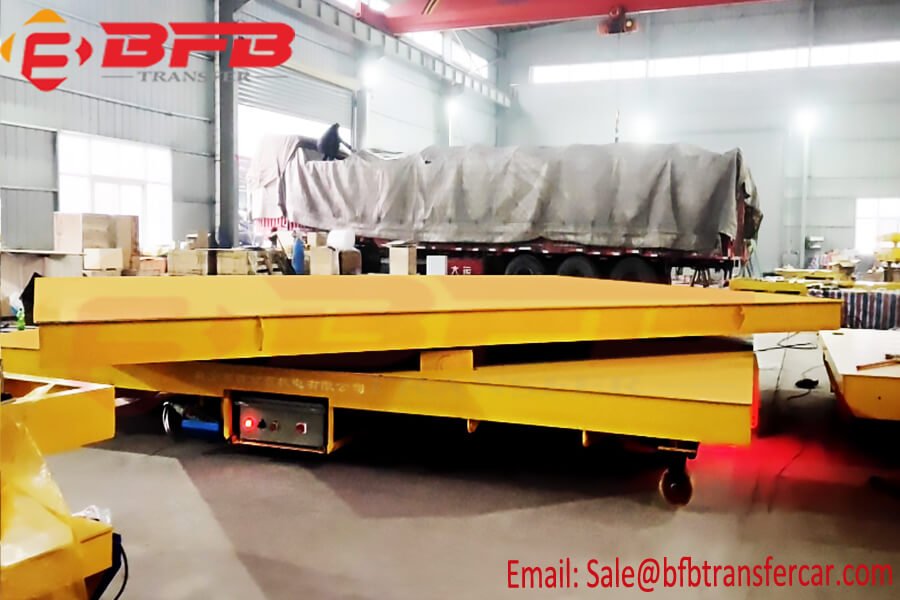 Our Norway Customer'company is a R&D and design of wind power equipment and supporting parts, they placed the order is for processing of semi-finished products, which is our customized material handling equipment with rotating turntable, The main feature is that Large table top and large tonnage table rotating rail flatbed car, designed with auxiliary support wheels to prevent the table from swinging back and forth. Considering the cost and working distance.
The cable drum powered electric rail flatbed car was designed and the solution has get good reputation and they said that the electric rail flatbed cart is a good market in their country, they hope make further cooperation with us and be agent for our products in the further stage.
Technical Parameter of electric rail flatbed car:
1. Model: KPJ
2. Power: Cable Drum powered
3. Capacity: 50 Tons
4. Table Size: 6000*4500*950mm
5. Wheel Size: 500mm
6. Running Distance: 30m
7. Rail Type: P43
8. Motor: AC Motor
9. Control: Hand pendant + Remote Control
10. Warranty: 2 Years
Welcome to inquiry us for material handling solutions!