12t 15 Ton Steel Coil Transfer Electricity Operated Rail Transporter Powered Busbar - Export Pakistan
October 12, 2019
2 Sets steel coil rail transporter has been exported to Pakistan on OCT. 2019, Our client is a manufacturer and dealer of steel coil, the electricity operated rail transporter are used to transport the different size steel coils products, as per customers' requirement. One set rail transporter transport one coils, with different dimension and capacity, and the steel coils are placed by horizontal direction, in order to avoid the slipping of the coils, the V frame are installed on the rail transporter, which is dismountable. The busbar powered rail transporter are recommend as per the working route and workshop layout.
The details of 12t coil rail transporter:
1. Power: Sliding Line Power
2. Capacity: 12 ton, customized from 1 ton - 1,000 ton
3. Table Size: 2500*1500*550mm
4. Wheel Size: 4*350mm
5. Working Route: Go Straight
6. Warranty: 24 Months
Welcome to inuqiry us for more material handling solutions.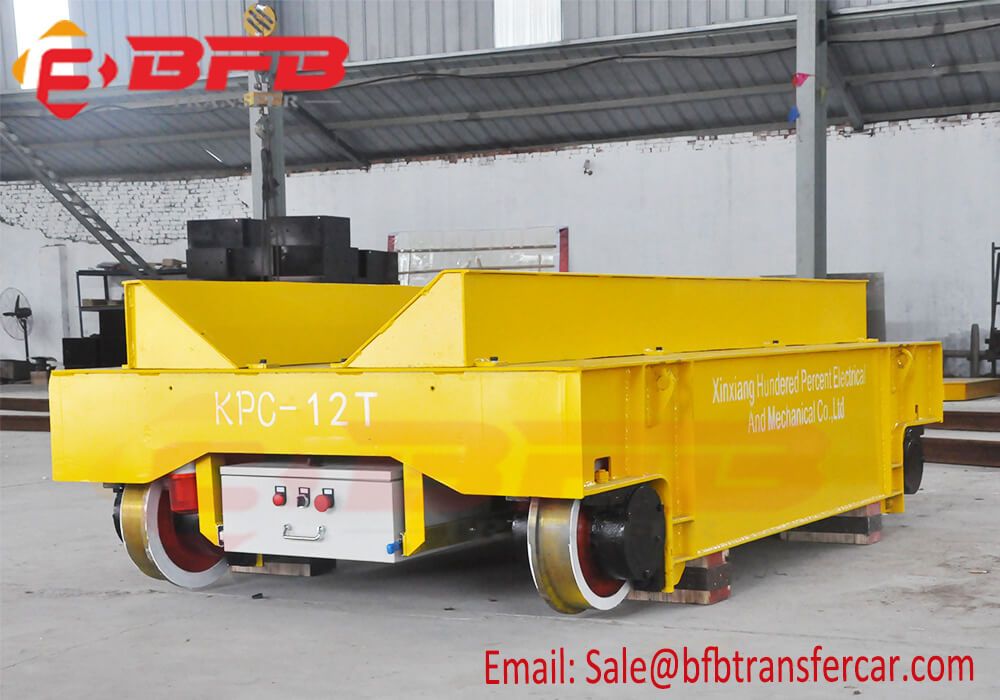 The details of 15 ton steel coil rail transporter:
1. Power: Sliding Wire Power
2. Capacity: 15t customized from 1 ton - 1,000 ton
3. Table Size: 4000*1500*550mm
4. Wheel Size: 4*350mm
5. Rail Type: P24 Rail
6. Color: Yellow, Blue, Red, Grey, customized Color
7. Operation Type: Hand Pendant + Remote Control
8. Certification: CE, SGS, ISO9001