Blue Omni Diesel Power 40 Ton Lifting Transfer Car Price In Rail Track
March 24, 2020
Our Nanjing customers' third order, purchas one set 40t diesel power lifting transfer car in rail tack, the rail trasfer car was used in mlitary industry for military equipment handling, due to running on cross rail track site, there are two groups of transfer car to realize vertical and horizontal movement, the center distance of longitudinal rails is 2500mm, and the center distance of transverse rails is 6500mm, with hydraulic lifting. Diesel generator power supply.
Befanby can cuistomzied different type transfer cars with all different functions, such as lifting, climbing, dumping, automatic system, ferry, weighing system, etc., customzied different type color, such as, yellow. Blue, gray, green, red, pink, etc..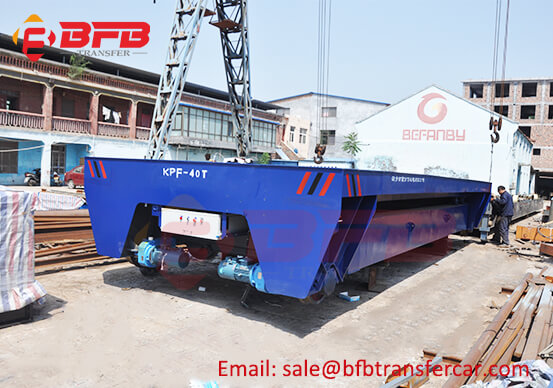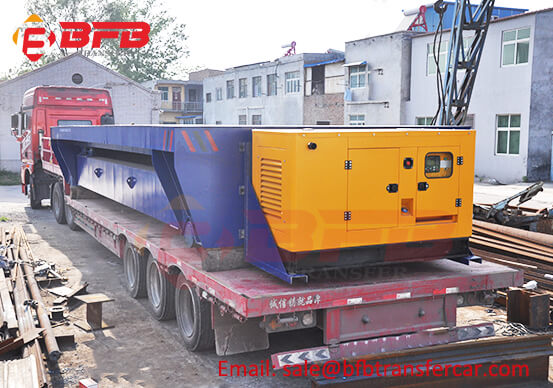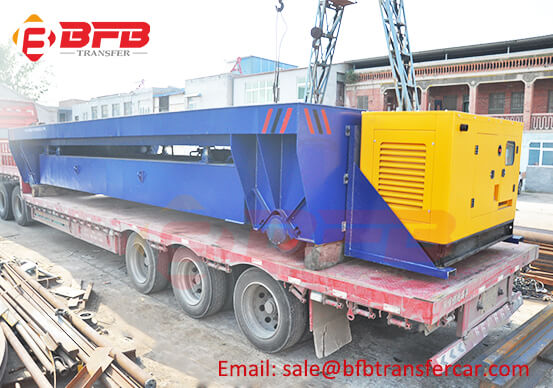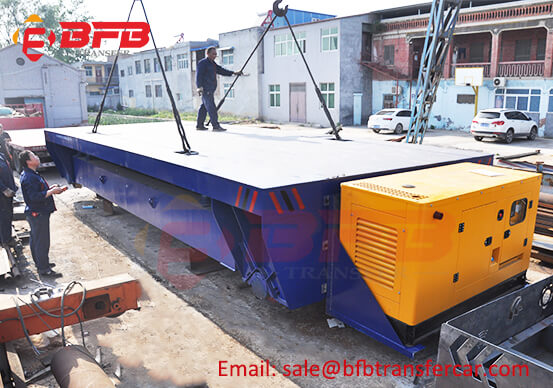 Technical Parameter of Lifting Transfer Car:
1. Model:KPF
2. Power: Diesel powered
3. Capacity: 40T
4. Table Size: 9000*3500*900mm
5. Rail Type: P43
Welcome to contact us for more material handling solution.