Battery Operated Trackless 20 Ton Load Transfer Trolley Wireless Control Carrying Steel Structure
November 25, 2019
The trackless 20 ton load transfer trolley is a transfer vehicle with battery operated , a motor reducer as a drive system, and a solid rubber-coated wheel that runs directly on the ground. The imported polyurethane wheels protect the ground from damage, 360° Turning on the spot adapts to operation in a small space, 360-degree multi-directional protection, automatic stop in case of people, etc., to ensure safety during operation. The design of touch screen and joystick operation makes the operation more user-friendly. Fully automated unmanned operation makes it easier.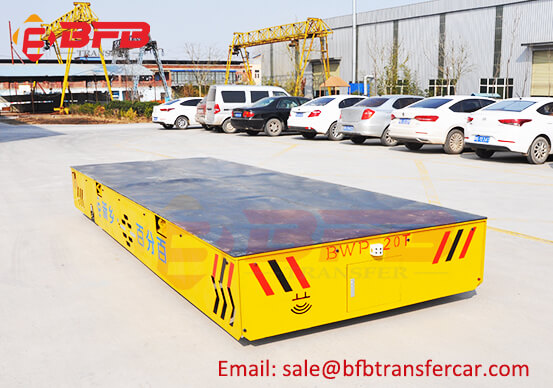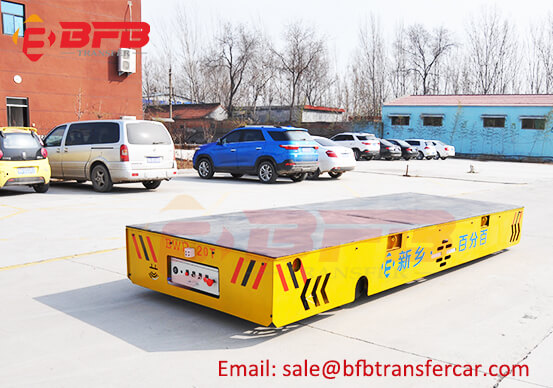 The trackless transfer trolley is suitable for various environment such as anti-high temperature, explosion-proof, dust, etc., it is widely used in 5s workshops, air-conditioning workshops, material transfer, aerospace equipment workshops, automobile molds, casting mold workshops, large molds, aluminum coils, steel coils, steel, steel ingots, boilers, Casting module, etc. Other auxiliary devices such as positioning devices, devices, lifting platforms can also be installed according to user needs, and PLC can be installed to achieve fully automated control. What's more, It can be customized according to user demands such as frequency conversion start, anti-rollover, lifting, wifi wireless communication, scanning, fixed-point parking, waterproof treatment, ultra-low table top, and climbing.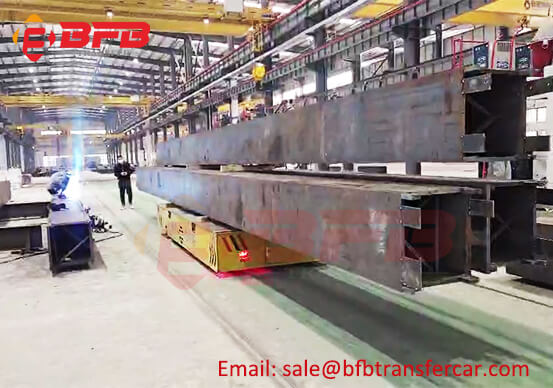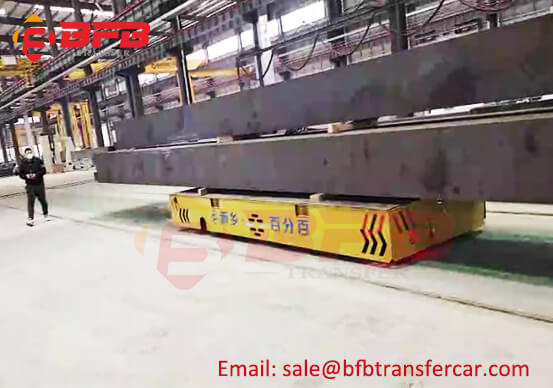 Hubei *** Company is a prefabricated green building EPC integrated enterprise integrating steel structure design, manufacturing, sales, construction and installation. They have paced order for three times, 11 sets transfer trolleys in total. Thanks for reliance from our customer.
Technical Parameter of trackless transfer trolley:
1. Model: BWP
2. Power: Battery Operated
3. Capacity: 20 ton
4. Table Size: 5000*1800*600mm
5. Running Speed: 0-25m/min
6. Motor: DC Motor
7. Exported Experience: 12 years
8. Warranty: 2 years
9. Certification: CE SGS ISO9001
10. Control: Hand Pendant +Remote Control
Welcome to inquiry us for more workshop handling solution