Armenia Heavy Weight Industrial Trailer Transfer Car For Workshop Coil Carrying
February 29, 2020
The BWT series industrial trailer transfer cars are trackless flatbed trailers. This series of transfer cars are suitable for heavy lifting and metallurgy in industrial and mining, or workshops under ordinary working conditions. The transfer car has simple and reliable structure, economical price, and convenient maintenance. It can be used with tractors. It is a set of traditional transfer car options.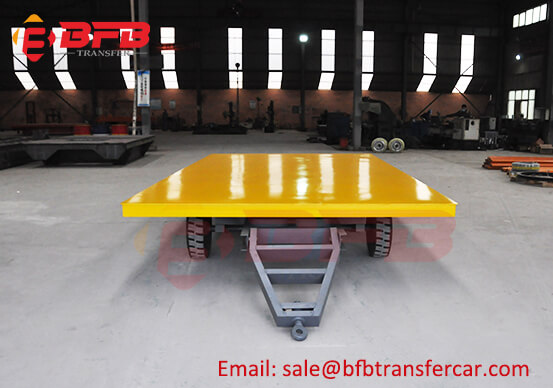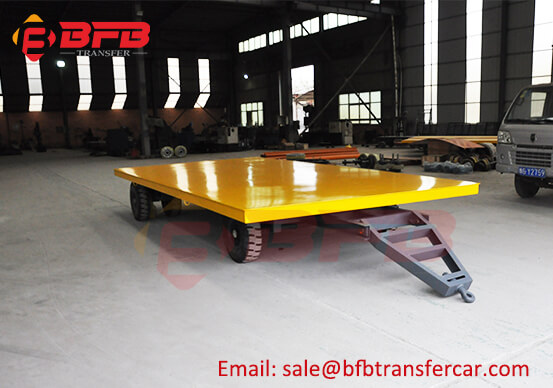 Feature of heavy weight industrial trailer:
1. The double spring buffer traction mechanism has buffer to avoid damage to the cargo when the vehicle starts or brakes suddenly.
2. The steering mechanism is Shanghai Industrial Machinery Slewing Assembly (Excavator Hook Arm Swing Assembly) for ten years without worrying about damage.
3. The traction cage can be adjusted and fixed up and down, and it only needs to be adjusted simply when traction heads of different tonnages or forklifts are towed.
4. Compared with the traditional hard connection (welding), the suspended frame reduces the long-term stress damage of the car body and has a longer service life.
5. The wheel axle automatically swings and adjusts, and the convex and concave ground ensures the level of the board and the balanced force on the wheels. To
6. The front and rear wheels can be equipped with spring steel shock absorbers to reduce the damage to the cargo due to bumps.
7. 180-degree slewing frame, minimum turning radius (180-degree turning in place)
Technical Parameter of Heavy Weight Industrial Trailer:
1. Model: BWT
2. QTY.: 3 pcs
3. Power: No Power
4. Capacity: 3T
5. Table Size: 4000*2200*600mm
6. Warranty: 2 years
Befanby can customized different type transfer cars as per our customers' requirement,welcome to contact with us for more details.