8MT C Type Platform Railway Motor Trolley For Workshop Tank Handling
June 05, 2018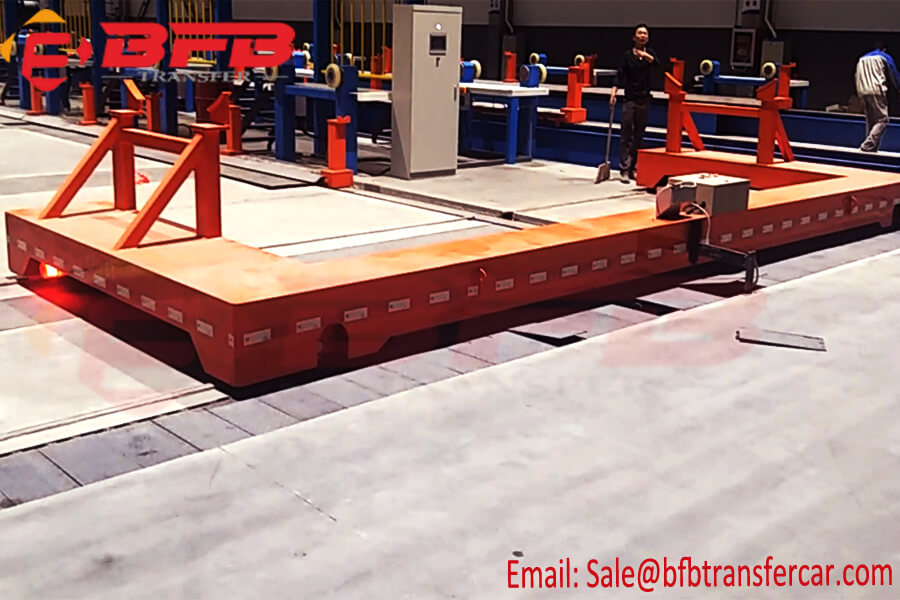 Our customers are going to use the railway motor trolley for tank handling. The railway motor trolley is mobile cable powered due to high frequency and short running distance.
The platform of the railway motor trolley was designed C platform so as to paint for the tank. What's more, because it will impair the cable if The paint of the jar fell to the ground, our engineer designed the automated Automatic tipping device to keep out the cable.
BEFANBY always customized different type transfer trolley as per customers' using requirement. Contact us, we will tell you more details about the transfer cart. Free provide technical solution to you once inquiry us.
Technical Parameter of C type platform railway motor trolley:
1. Model: KPT
2. Power: Mobile cable powered
3. Table Size: 2500*600*400mm
4. Capacity: 8MT
5. Running Speed:25m/min
6. Wheel Dia.: 300mm
7. Rail Type: P24
8. Operation Type: Hand Pendant + Remote Control
9. Warranty: 2 Years