82 Sets 5T Roller Rail Transfer Carts Project With Factory Show
June 02, 2023
Our customer placed a order for 82 sets roller rail transfer cart, the transfer carts were used in circular welding line. This news will introduce the whole project for the roller rail transfer carts.
1. Project Introduce
Equipment composition: ferry transfer cart, lifting platform, roller transfer cart (one is electric powered transfer cart and one non-power transfer cart are a set)
Working principle: The production line is a circular rectangular line. The roller rail transfer cart is used for the transfer of cylindrical workpieces and the rotation during welding. One section runs on the ground track and the other runs at high altitude. There is no connecting rod between the two transfer carts, which can meet different demands. length of circular workpieces. The lifting platform realizes the raising and lowering of the roller car. The ferry transfer cart realizes the use of changing rails.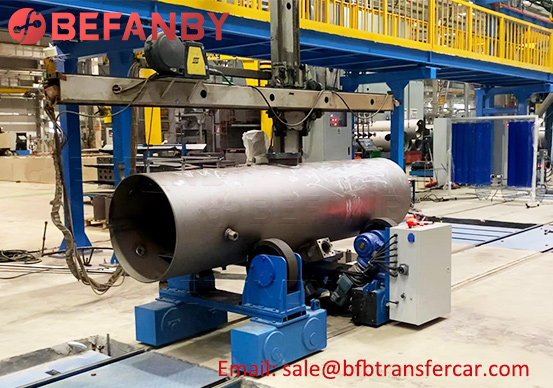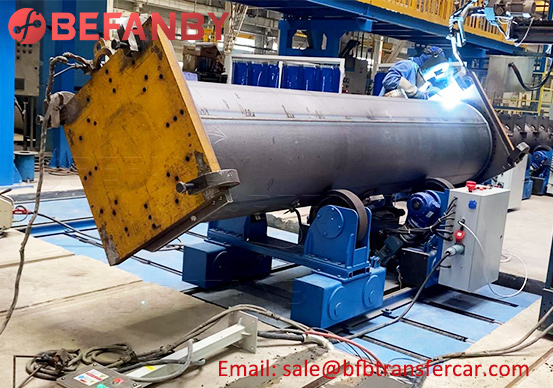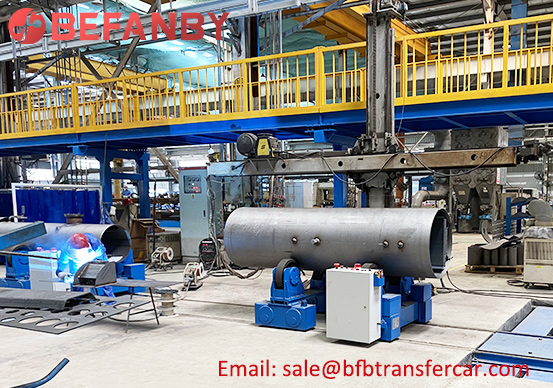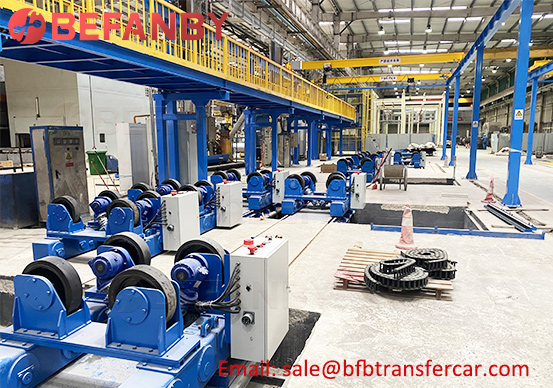 2. Technical Details
Model: KPX
Capacity: 5T
Table Size: 1300*700mm
Power: Battery Powered
Remark: a. The active roller frame adopts double drive, and the two rollers on the roller frame are respectively driven by two motors to rotate the reducer;
b. The fixed position of the motor and the gearbox is suitable, and the wiring is reasonable, which is convenient for maintenance;
c. The battery of the roller rail transfer cart is required to be easy to disassemble and maintain, and can display the remaining power;
d. The roller rail transfer cart is equipped with a power supply connection device. When the roller rail transfer cart is powered on and rotates, it is also charging the battery, and the walking motor cannot be started;
e. The rollers of the roller frame adopt replaceable rubber lagging;
f. The roller carriage is equipped with a point-and-click manual switch, which can control the forward and reverse rotation of the rotary roller;
g. The production line roller carriage can be used in conjunction with the company's existing tube-sheet automatic welding machine without affecting the welding quality.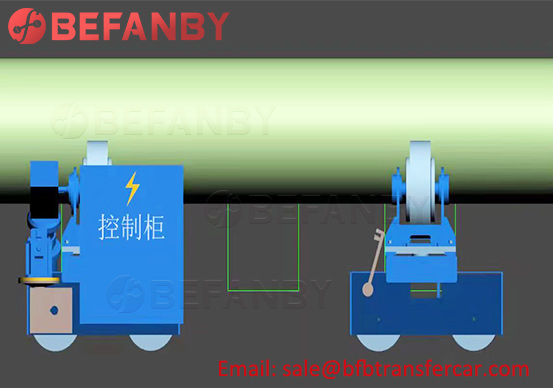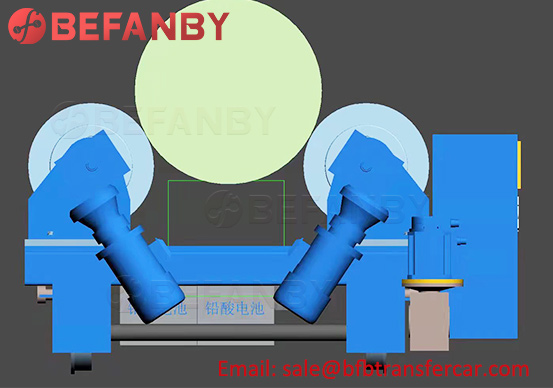 BEFANBY company has involved in material handling solution design and manufacture with more than 20 years' experience. We can customized different type rail transfer cart, trackless transfer cart. All customized as per your working site. BEFANBY can provide solution and quotation to you once received your confirmation from working site. Welcome to contact us for your handling solution.
3. Roller Rail Transfer Cart Video Showing