50t Heavy Industrial Rail Trailer With Turntable - Low Voltage Rail Power
September 14, 2018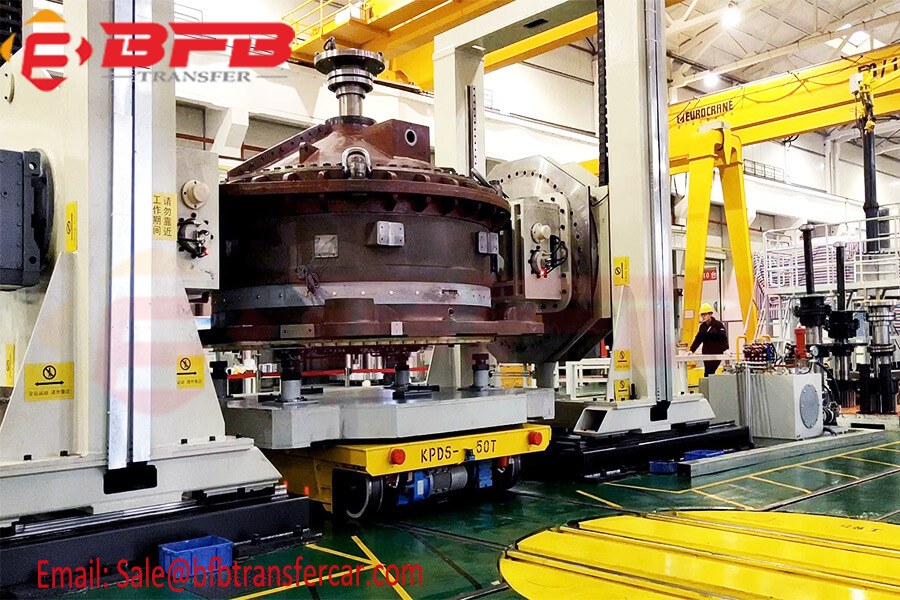 The heavy industrial rail trailer is powered by low voltage rails, which is installed on the epoxy floor, the steel rails and rail wheels are insulated, it is has been a mature power supply, and has been applied many sites from our customers.
About the turntable of the rail trailer,the rails on the turntable also is insulated, and low voltage rail power.
Our customers placed the order for 10 sets turntable and 1 set kpd type rail trailer for their working line. By this design, the rail trailer can realize working multidirectionally and automatically.
Technical Parameter of the KPD Low Voltage Rail Powered Rail Trailer:
1. Capacity:50 ton
2. Table Size: 2600*1900*500mm
3. Power:Low voltage rail powered
4. Workshop Working Line
5. Motor: AC Motor, 56.5kw
6. Wheel Dia.: 500mm
Technical Parameter of of the Turntable:
1. Capacity: 55t
2. Power: Cable Power
3. Rail: Insulated
4. Diameter: 3000mm
5. Turntable Height: 1400mm
6. Control Method: Remote control
Befanby can customized professional material handling solution to you, welcome to contact us for more details