40 Ton Motorized Rail Steel Coil Transport Cart With V Frame Yard Coils Handling
November 19, 2020
KPJ cable reel-powered electric transport cart: The electric rail transport cart is equipped with a magnetic coupling type cable reel, and the cable reel is exchanged for 380V power supply. The cable reel is of the hysteresis coupling type. When the rail transport cart runs back and forth, the reel actively rolls down the cable to ensure that the cable is not easily damaged by the average force. Through the exchange of 380V coiled cable, the YZ crane metallurgical machine on the rail transport cart is supplied with electric power, and the rail transport cart is driven by the electromechanical. In an environment with a long running distance, if you find that the entanglement of the cable is inaccurate, it should be handled and corrected in time to avoid damage to the cable.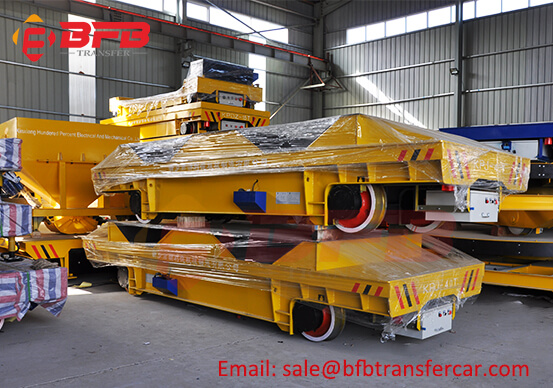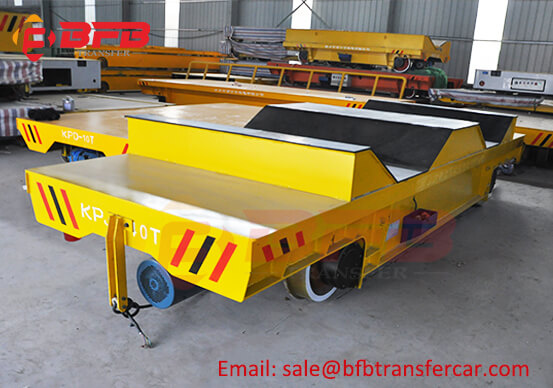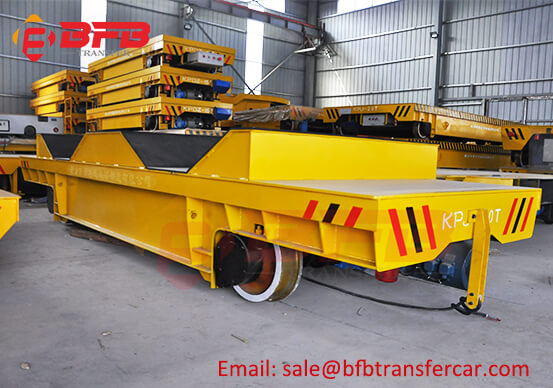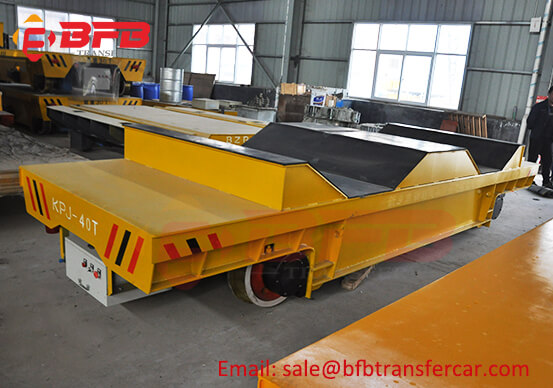 Requirement Of Coil rail car for transporting steel coils
Coil rail carts usually tailor the size of the flatbed cart according to the diameter and length of the coil being transported.
1. In order to ensure the stability of the coils when running on the rail transport cart, various V-shaped frames/U-shaped frames are installed on the platform of the flat cart;
2. The number of V-shaped racks/U-shaped racks is determined by the number of coils and the length of coils in a single transportation;
3. The running speed of the flatbed transport cart is adjustable, which is more humane and safer;
4. The whole transport cart adopts a box beam structure to ensure that the table top is not deformed;
5. The safe load factor is 120%.
Application: Multi-application and transportation of heavy cement pipe, concrete pipe, thick, slag tank, aluminum coil, steel coil, cBLW DRUM, rolled, forged parts, metal sheet, low carbon steel, carbon steel pipe, round steel, etc.
Technical Parameter of Steel Coil Transport Cart:
1. Model: KPJ
2. Power:Cable Drum Powered
3. Capacity: 40 Ton
4. Table Size: 5000*1600*700mm
5. Running Speed: 0-20m/min
6. Operation: Hand Pendant + Remote Control
7. Warranty: 2 years
8. Certification: CE, SGS, ISO9001
9. Rail Installation Drawing: Provided
Welcome to contact with us for more details!