30T Battery Power Trackless Steerable Transfer Cart For Machinery Handle
April 30, 2021
1 set 30t battery power trackless steerable transfer cart was tested well on our factory. It will be used in the workshop for machinery handling from Hebei company. The steerable transfer cart is powered by battery, the battery was installed inside the cart, the transfer cart begin to work by dc control system, operated by remote control and operating handle, By this ways, the transfer cart realized go forward, back ward, turning, etc.
Technical Parameter:
Model: BWP
Capacity: 30T
Power: Battery Powered
Table Size: 4000*2800*700mm
Running Speed: 0-20m/min
Operation: Hand Pendant + Remote Control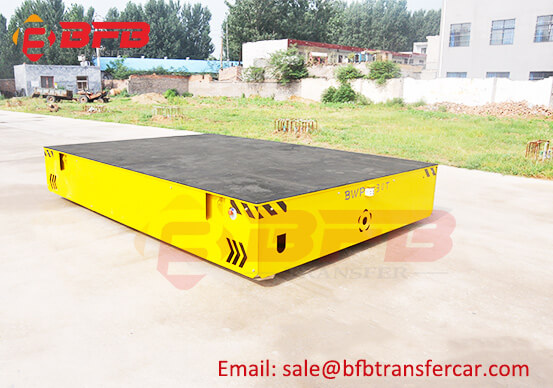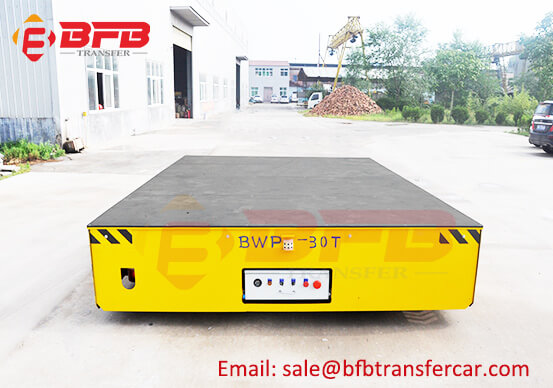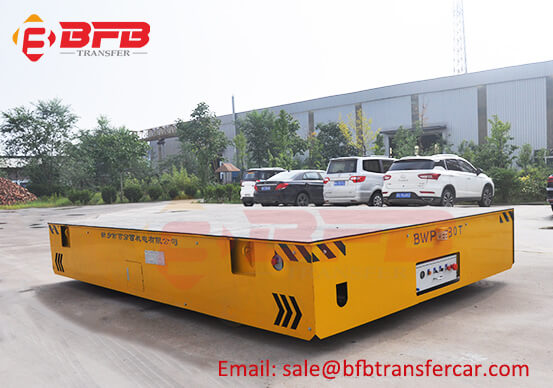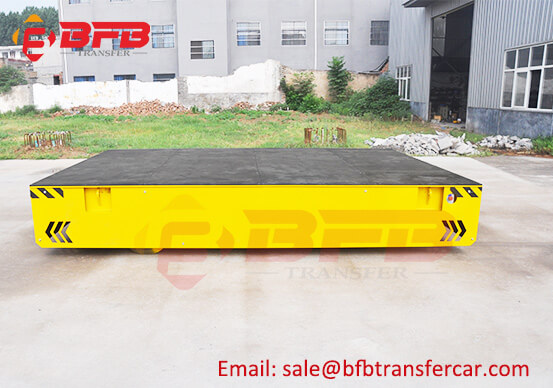 Design requirements for battery electric trackless transfer carts for material handling:
1. The operation requirements of trackless transfer cars: stable and safe, which can improve the quality of handling.
2. To improve the walking efficiency of transportation and handling, batteries of different capacities can be selected according to the working hours of the user.
3. Improve the working environment and conditions of the labor force.
4. It is required to be convenient to use, operate, and maintain convenient to reduce the requirements for worker skills.
5. Increase the service life of the product, reduce the replacement cycle of wearing parts, and reduce the corresponding equipment investment. F. Application in the production line of the enterprise to achieve automation to avoid personal injury.
6. The appearance design of the trackless transfer cart conforms to the production of the enterprise to improve the image, the technical support is perfect, and the user's problem is solved in time
Our customer company ** Roll Forming Machinery Manufacturing Co., Ltd, is a professional manufacturer of tile presses. The company mainly produces: color steel tile presses, high-altitude tile lifts, special steel forming equipment for building light structures, various models of antique glazed tile equipment, floor load-bearing, thermal insulation sandwich composite panels Production line, expressway guardrail, automobile panel forming equipment, shearing machine, bending machine, slitting machine, biting machine and other series of equipment.
Befanby can customized different type transfer cart on demand, welcome to contact us for more material handling solution.