10T Electric Heavy Industrial Turntable On Rails For Oil Field Equipment Transfer
September 27, 2020
The electric heavy duty industrial turntable is driven by two motors and uses mechanical turning. It is flexible in operation and can realize 360-degree turning, flexible docking at any angle, stable change of direction, large angle change of direction, suitable for restricted places, changing the direction of the material truck; convenient for equipment And material transportation.
2 sets electric heavy industrial turntable was delivered to our customer site for oil field equipment transfer, the diameter is 5000mm, which will be used in two production line and installed on pit, the C rails will be installed on the rails and then the turntable can be work along the rails.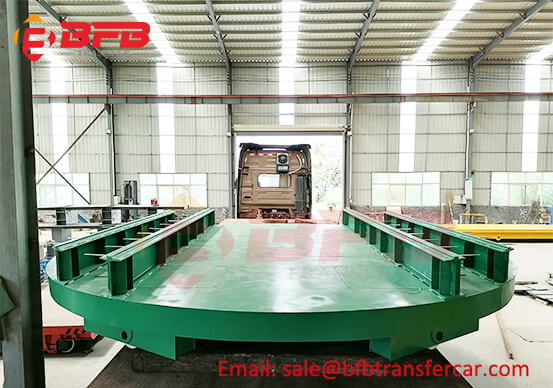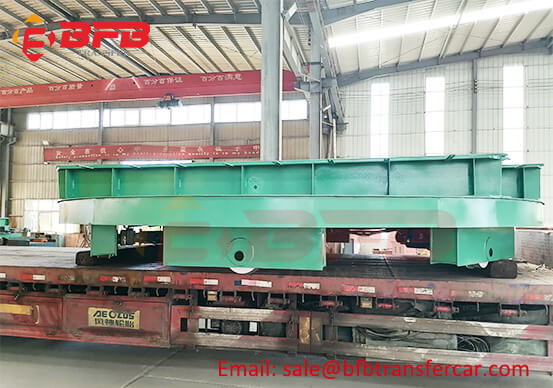 Technical Details:
1. Model: BZP
2. Capacity: 10T
3. Diameter: 5000mm
4. Turntable Height: 540mm
5. Rotating Speed: 1rm/min
6. Rail Type P24
Befanby can customized different type transfer cart, welcome to contact with us for more details.