Backpack AMR Automatic Mobile Robotic Heavy Duty AGV Solutions
October 09, 2023
The backpack AMR automatic mobile robotic heavy duty agv is a product developed and designed based on the actual needs of material transportation. Pallets, racks, boxes and other goods can be placed on the vehicle body for transportation. It is equipped with loading and unloading docking and conveying guidance and positioning devices. It is more efficient than manual mode loading, eliminates the risk of misaligned loading, and operates smoothly. It is suitable for frequent transportation and material supply. Production system with long cycle time.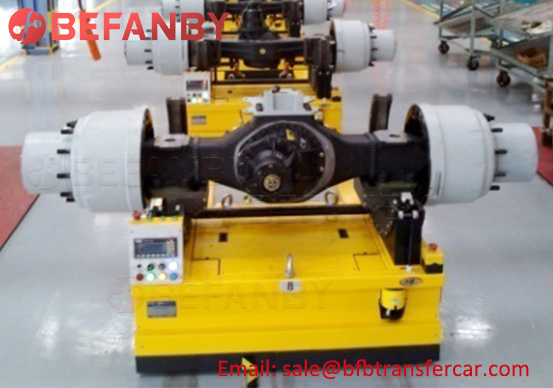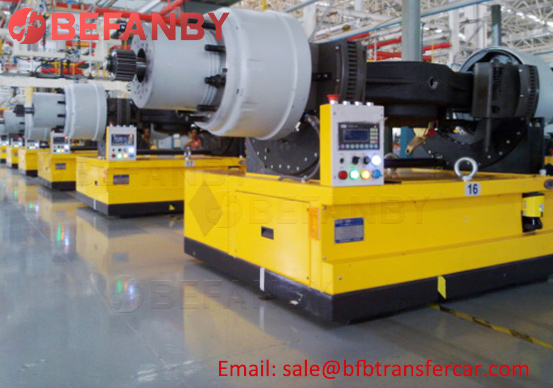 It has been successfully used in many fields
Backpack type two-vehicle linkage blade transfer
Realize automatic transfer and transportation of blades. The load of a single vehicle can reach 30 tons (can be customized). The two vehicles are linked to achieve synchronous movement function.
Backpack type automatic transportation of materials over long distances
Realize automated long-distance transportation of materials, replacing manual material handling work, making the connection between various processes closer and improving production efficiency.
Automatic docking and transfer of backpack-type roll materials
It solves the problems of automatic transportation, loading and unloading of cloth rolls, and realizes the task of controlling the transfer between the two shaft warehouses of yarn rollers, the loading and unloading of yarn rollers in the production line, and the loading and unloading tasks of the cache warehouse.
Automatic transfer of heavy-duty piggyback pallets
Used for automatic transfer of pallets between processing stations in steel structure manufacturing production lines, with a rated load of 15 tons and a built-in lifting function to save energy, reduce consumption, and save transfer time between processes.
Backpack material rack automatic transfer
This heavy duty agv is specially customized for fungus package production and logistics transfer. It can sneak into the bottom of ultra-high material racks to realize lifting and automatic transfer. It adopts differential wheel drive and can carry 6 tons. It can meet the needs of long-distance walking across areas indoors and outdoors. It can operate freely and realize the whole process. Unmanned operation.
Backpack sheet conveying
This project is equipped with tooling equipment on the backpack AGV, which can achieve precise positioning, dock with the PCB drilling machine, and transport sheet materials. Mecanum wheels are used as walking drive wheels to ensure smooth, safe, and reliable transportation of the entire line.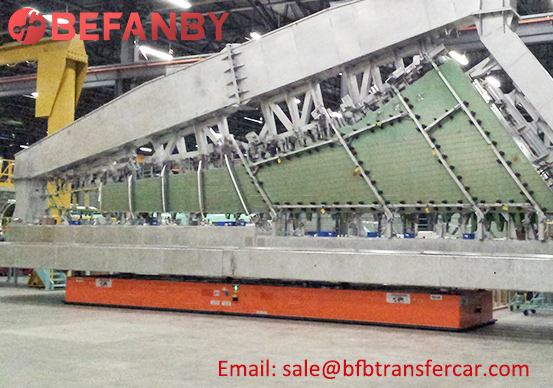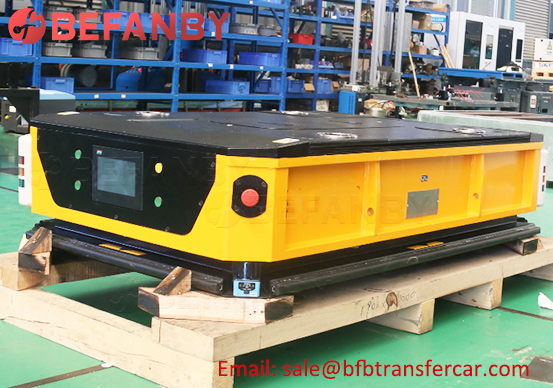 With the continuous iteration of technology, the application scenarios of BEFANBY backpack mobile robots have become more and more extensive. At present, we have successfully helped aerospace, aviation, rail transit, nuclear power testing, casting and casting, wind energy blade polishing, logistics and warehousing, smart factories and other fields to achieve flexibility. portage.
In the future, BEFANBY will continue to carry out technology research and development and product innovation to meet the ever-changing market changes and customer needs, solve handling problems with professional technology, make handling intelligent, and provide customers with more intelligent AGV products and overall logistics solutions. Welcome to contact us for more material handling solution.