Qatar 5 Tons Trackless Electrical Trolley For Material Movement
June 28, 2022
5 tons trackless electrical trolley was exported to Qatar for material movement, our customer is a leading Manufacturing company looking for a suitable trolley/carts for material movement inside the workshop.
Customers' Site Introduce
1. The surface is dry and flat( no slopes)
2. The environment will be inside the workshop which is cement floor with epoxy painting
3. Steel items and boxes movement
4. Running distance is between 700 to 1000 m
5. Please note our below requirements which could help you further to understand our requirements:
6. Trackless electrical trolley with capacity of 3 or 5 tones
7. Battery charging
8. Safety sensors
9. Wireless remote
As per all requirement, we customized 1 sent 5 tons trackless transfer trolley to them.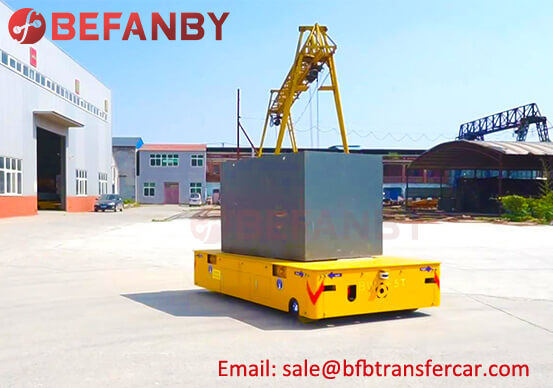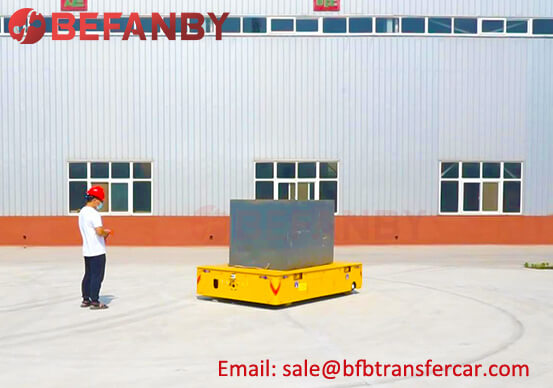 The parameter:
1. Model: BWP
2. Capacity: 5 Tons
3. Table Size: 2500*1500*550mm
4. Power: battery powered
5. Charger: Intelligent Charger
6. Safe system:Sound and light alarm, Sensor Stop, E-stop, etc.
7. Control: Hand Pendant + Remote Control(wireless control)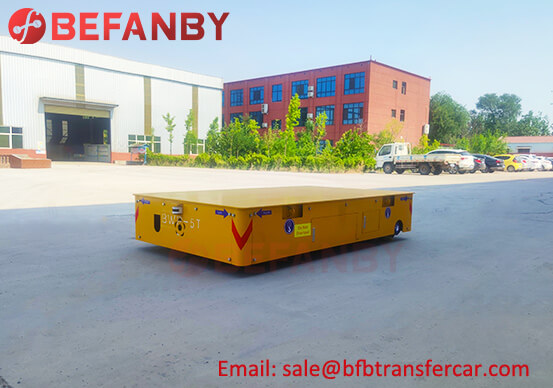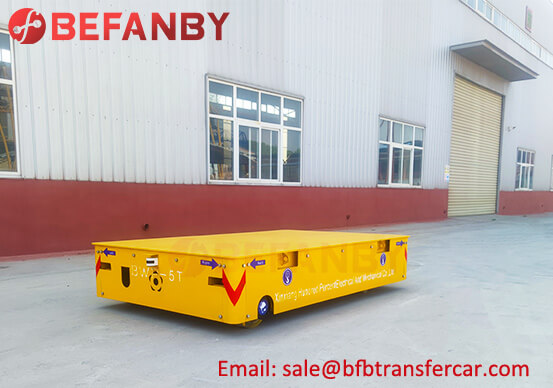 The video Showing, which makes you learn more clearly.
BEFANBY can customized different type transfer cart on demand.
Just one minutes to send inquiry to us, BEFANBY has help you well to get your economic handling solution and quotation despite whether further cooperation or not.