Battery Power Workshop Steerable Transfer Die Car 30 Ton Manufacturer
May 14, 2020
1 set transfer die car was delivered to Guangdong province, our customers purchase it for workshop die handling, the transfer die car have to realize turning and moving in anywhere under the operation of user. Considering these demand, Befanby manger recommended battery power steerable transfer car to them with no rails. They can operate it to anywhere.
Technical Details:
1. Model: BWP
2. Capacity: 30 ton
3. Table Size: 3000*3000*700mm
4. Running Speed: 0-20m/min
5. Control: Hand Pendant + Remote Control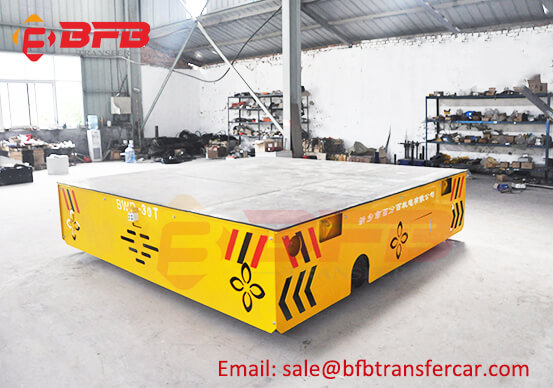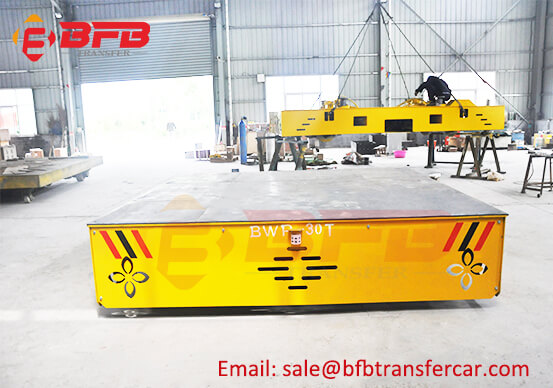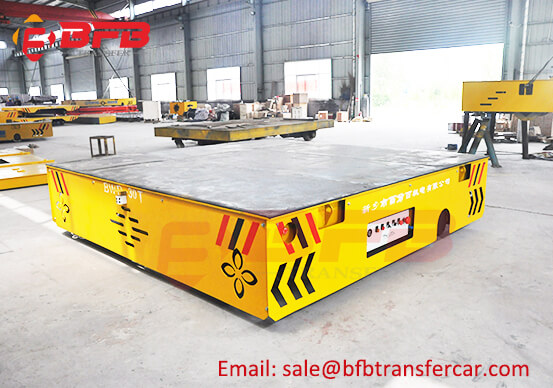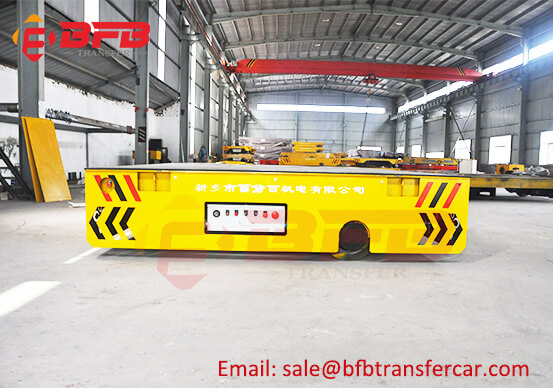 Feature:
1. Maintenance free battery power, reduce the maintenance cost.
2. Intelligent charger, protect the battery and automated stop charging once charged fully.
3. Polyurethane wheel, it can move on common ground
4. Double motor driven
5. Complete safety device
6. Turning and go straight, two modes
7. Rubber pad installed on the car to protect the mold and platform
8. Customized function on demand.
Welcome to contact us for more material handling solution