Battery Power 50 Tons Steel Ladle Car Bogie For Railway Ladle Tractor
January 05, 2019
1 set 50 tons battery power steel ladle car bogie was shipped to Philippines by FCL 20' container. Our customer is a middle business man, their end user use this bogie for steel plant ladle transfer. They have a set no power rail transfer car, now they plan to improved this site, they purchase one set steel ladle car for towing the no powered rail transfer car, the towing capacity is 50 tons.
Regarding the using frequency, Befanby recommend the battery power type ladle, which is more convenient than the cable powered. The running distance was required 40m with 0-15m/min running speed. By remote controller, the rail transfer bogie can tow the steel ladle car to required station. About the charger, the intelligent charger was chosen to export, which protect the battery with low noise and can be automated stop when charge fully.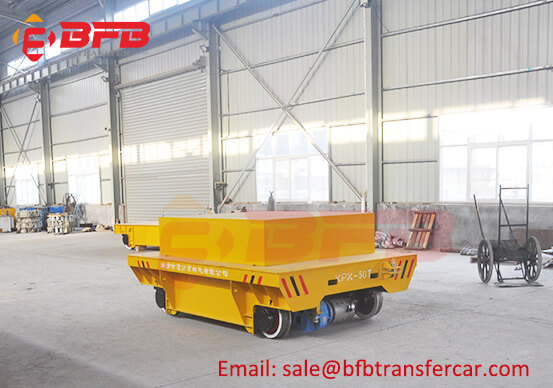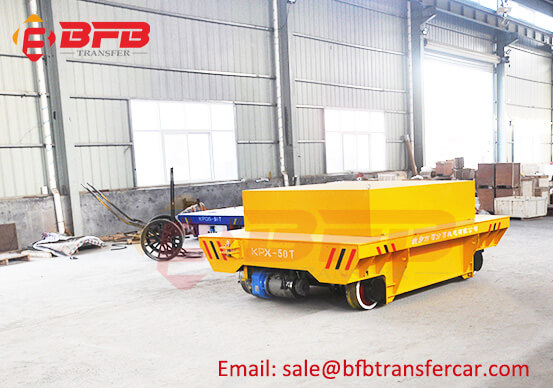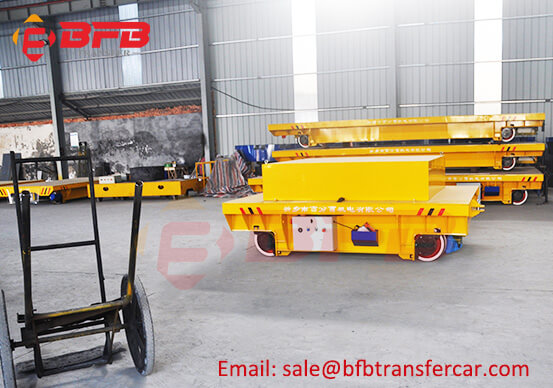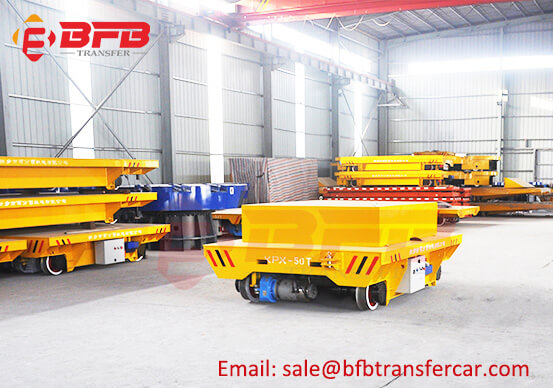 Technical Details of the steel ladle car bogie:
1. Model: KPX
2. Capacity: 50 Tons
3. Table Size: 3000*2200*700mm
4. Power: Maintenance free battery
5. Charging time: About 8 hours
6. Battery lifetime: Charging over 1000 times
7. Tow Ways: Towing hook connected
8. Warranty: 2 years
Befanby can customized all kinds of transfer cart as per your demand, welcome to inquiry us for more details.