8 Ton Battery Powered Ferry Rail Transfer Trolley For Drying Room
February 09, 2022
Project Background
Zhejiang *** company is a manufacturer specializing in the production of power transformers below 500kV. It is one of the few manufacturers in China with the production capacity of 500kV large-scale transformers. The company is a director unit of China Transformer Industry Association. One of the five drafting units of the "Thirteenth Five-Year Plan". In order to keep pace with the times, the customer is committed to building a "full-process smart factory". During project implementation, focus on and ensure data sharing, process integration, business collaboration, and knowledge inheritance. Through project construction, work efficiency and product quality have been improved, the working environment has been improved, labor intensity has been reduced, energy has been saved, production safety has been ensured, and a complete "smart manufacturing system" has been built.
And our products are efficiently utilized in smart factories and smart production lines.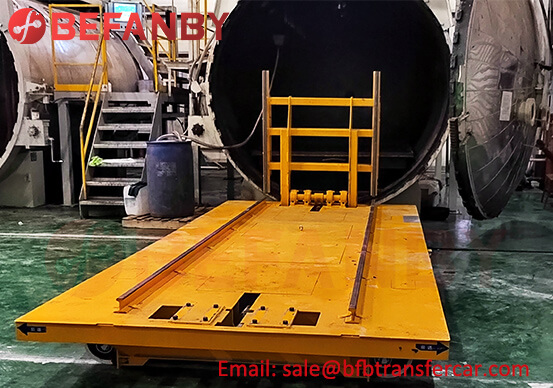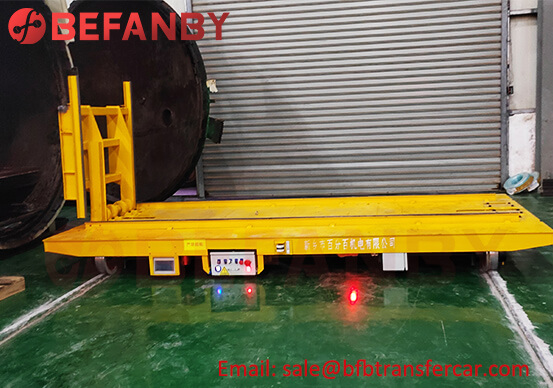 Solutions
Our customer ordered 1 set ferry rail trolley for their drying room, the transfer trolley can realize automatically stop when reach to required station by plc programmed. The table rails of transfer trolley will realize automatic connection with the rails of drying room. The running distance is 30 meters. In order to convenient transportation, our customer required the power must be battery type.
Technical Parameter
1. Model: KPX
2. Power: Battery Powered
3. Capacity: 8 Tons
4. Table Size: 2500*4500*470mm
5. Rail: P18
6. Operation: Hand Pendant + Remote Control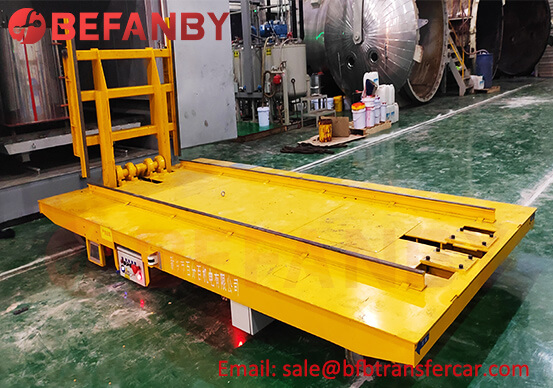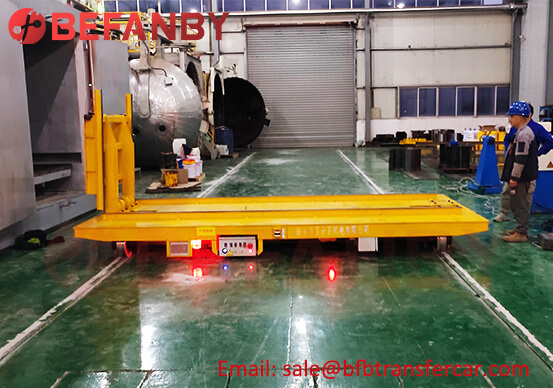 Video Showing
At present, our transfer trolley has been debugged at the customer's site, and the customer will place a second order for their other production lines to build a smart factory for customers and complete digital transformation.
BEFANBY can customized different type transfer trolley on demand.
just one minutes to send inquiry to us, BEFANBY has help you well to get your economic handling solution and quotation despite whether further cooperation or not.