6 Ton Battery Powered Slag Pot Transfer Car With Weighing System For Hot Metal Ladle Transportation
November 08, 2018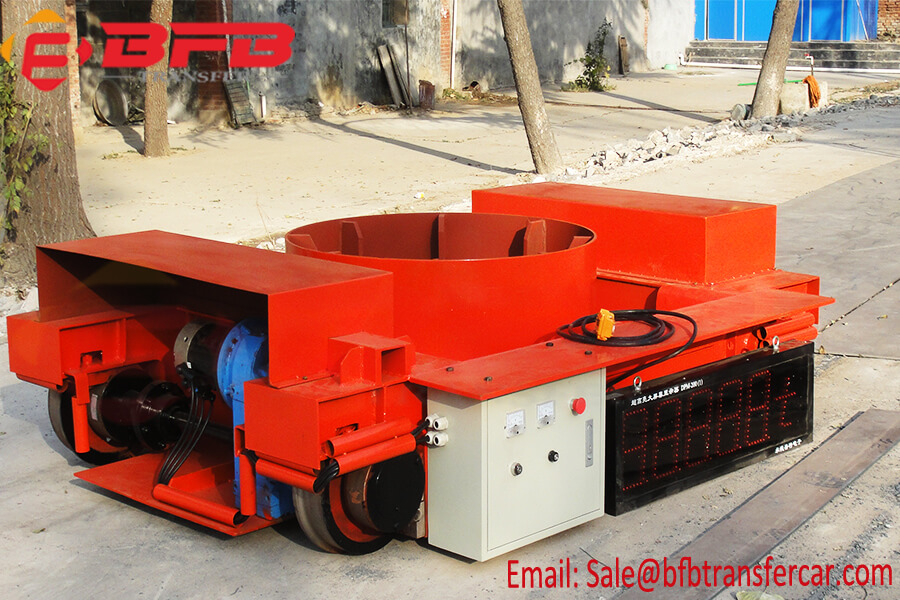 2 units slag pot transfer car was applied in metallurgy industry for hot metal ladle transportation. As per the using requirement, The slag pot transfer car is equipped with an electronic weighing device and an electronic LCD screen, which can weigh the transferred objects in real time. Especially in processing production lines, such as in metallurgical plants, when the ladle is transferred, there can be accurate statistics on each transfer volume, which is convenient for the next processing and production, accurate and efficient.
BEFANBY factory can customize the different function transfer car as per the working site, such as, power supply, table size, table structure, load capacity, lifting, dumping, climbing, weighing system, plc automated system etc.. Our engineer will provide economic material handling solution to you with high quality.
Technical Parameter of Slag Pot transfer car:
1. Model: KPX
2. Power: Maintenance Free Battery
3. Capacity: 6 Ton
4. Table Size: 2300*1400*600mm
5. Wheel size: 300mm
6. Motor: DC Motor, soft start
7. Color: Red
8. Control: Hand Pendant + Remote Control
9. Running Speed: 0-20m/min
10. Safe: high temperature proof, E-stop, Dead man stop, sound and light alarm, buffer, etc.