55 Ton Electrical Turntable For Bogie Or Transfer Cart - Workshop Aircraft Components Handling
August 25, 2019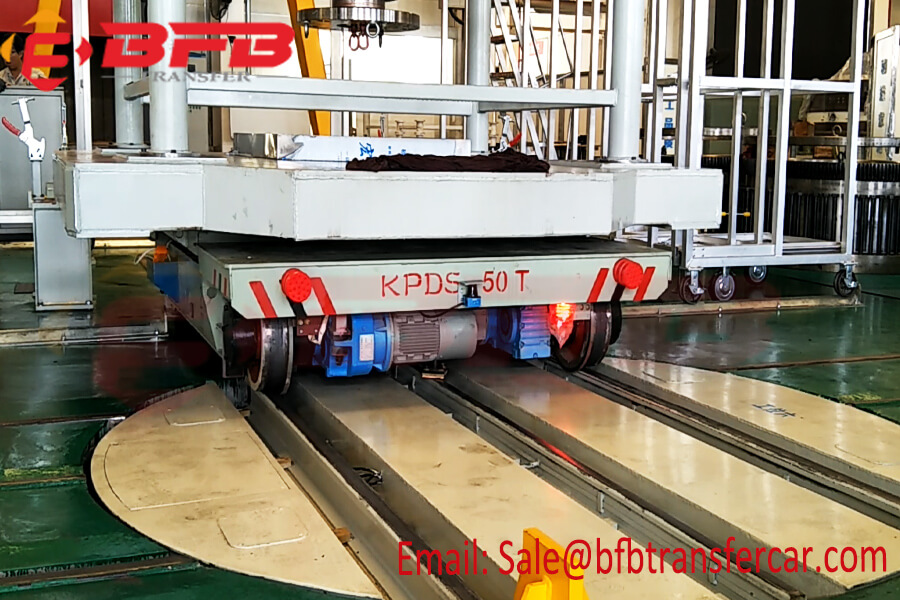 7 sets 55t electrical turntable and 2 sets 50 tons low voltage rail powered transfer cart had been delivered to Jiangsu province for workshop aircraft components handling, the transfer cart need to travel from one station to another by horizontal movement and vertical movement, the turntable help the transfer cart to different working point by turning. The transfer cart with turntable can meet the travelling on the narrow space . This solution can not only realize the handling with high efficiency but save cost.
The Technical Parameter of 55 Ton Turntable:
1. Capacity: 55 ton
2. Diameter: 3000mm
3. Turntable Height: 1400mm
4. Qty.: 7 Sets
5. Control Method: Hand Pendant + Remote Control
The Technical Parameter of 50 Ton Transfer Bogie:
1. Capacity: 50t
2. Table Size: 3000*2000*500mm
3. Power: Low Voltage Rail Power (Insulated)
4. Wheel: 4*500mm
5. Running Speed: 0-15m/min
6. Control Method: Hand Pendant + Remote Control
7. Customization: turning, ferry, lifting, titling, climbing,weighing, etc.
8. Environment: Anti-high temperature, Anti- explosion, Anti-dust, Anti-water.
Contact us for more successful solution, BEFANBY free provide the material handling solution for you.