25T Load Electric Trackless Transfer Trolley Cart For Indoor Heavy Machinery Handling
June 07, 2018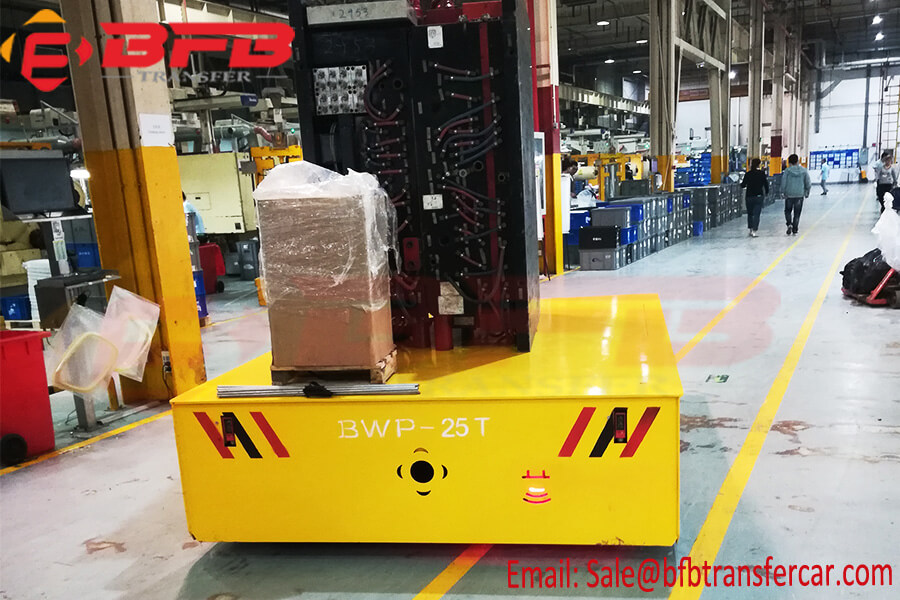 Our space-saving, ergonomic transfer trolleys can help you reduce the use of forklifts and overhead cranes to move and handle large payloads-while improving safety.
As experts in customized electric transfer trolley cart solutions, BEFANBY design and produce transfer carts to handle materials such as industrial pipes, molds, metal coils, heavy equipment, structural steel, components and components.
Our advanced technology transfer trolley cart can help you:
1. Minimize the time waiting for parts and materials to be delivered.
2. Reduce potential damage to materials during transportation.
3. No overhead load is required to use controlled motion, improving plant safety
4. Improve the visibility of the load and the surrounding area during transportation.
5. Simplify the control during load movement through an easy-to-operate user interface system.
6. Compared with the towing option, it has increased operability.
The Technical Parameter of Electric Trackless Transfer Trolley Cart:
1. Model: BWP
2. Capacity: 25T
3. Table Size: 1800*1500*550mm
4. Power:Battery Powered
5. Motor: DC Motor, 2 Pcs
6. Wheel: Pu Wheel, 4 Pcs
7. Running Speed: 0-20m/min
8. Safe Device: E-Stop, Sensor Stop, Sound and Light Alarm, Buffer
9. Control Ways: Hand Pendant + Remote Control
Special Function Other supplier cannot realize:
BEFANBY trackless transfer cart can realize turning only one button control, other supplier cannot
Trackless transfer cart can go straight absolutely, other cannot realize with difficult operation ways