20T Warehouse Rail Guided Vehicle RGV Battery Power Electric Flat Carts With Lifting
October 27, 2020
The 20t rail guided vehicle RGV is a customized material handling solution as per the demand of our Guangdong client, The rail guided vehicle RGV battery power electric flat carts was used in Recycling and disassembly of train wagons on workshop. And they should realize the following functions:
1. Lifting: The lifting height is 900mm, and the two lifting platform was installed on the two sides of the transfer cart due to projecting steel frame in the middle.
2. Two groups of rail wheel: the working route is cross rail with 90 degree, considering the cost and practicability, BEFANBY engineer design two groups of wheels by lifting system to realize the whole working.
3. PLC Control: Due to transportation demand, the PLC system was design which can realize automated stop At the designated station.
4. Led Display: The Led was designed which can operate and control the whole work flow.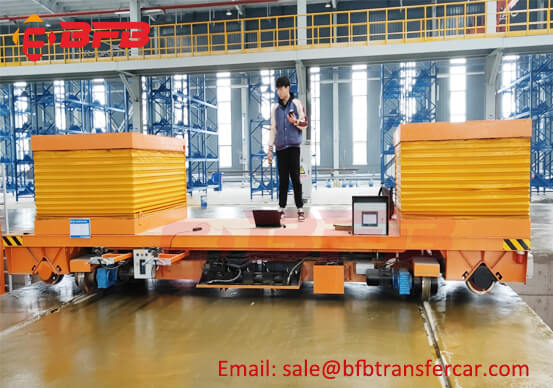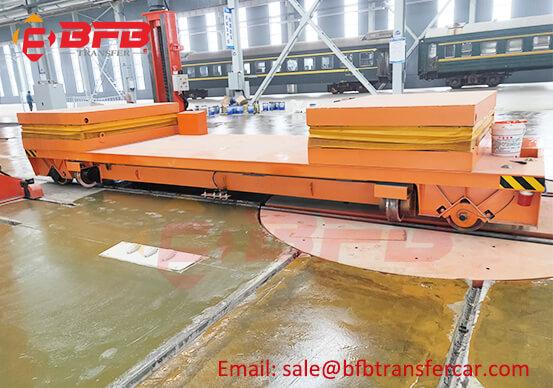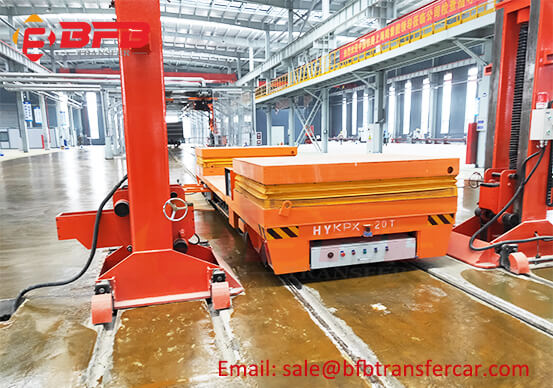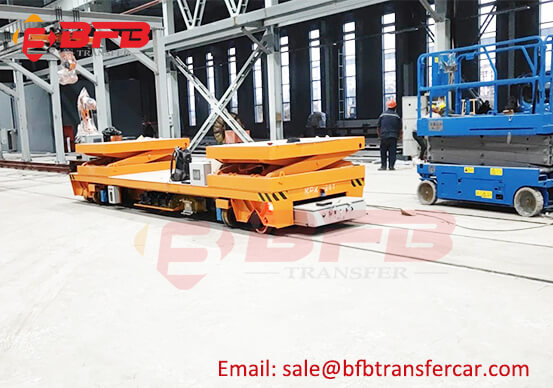 Technical Details:
1. Model: KPX
2. Capacity: 20T
3. Table Size: 7000*2000*900mm
4. Power: Battery Powered
5. Running Speed: 0-20m/min
6. Operation type: Hand Pendant + Remote Control